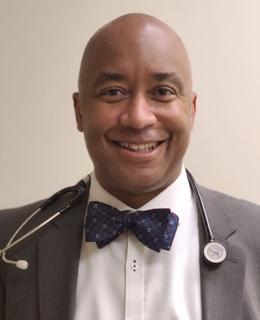 Dr. Morris Scantlebury, diplomate ABPN, CSCN (EEG)
Positions
Associate Professor
Cumming School of Medicine, Department of Pediatrics
Child Health & Wellness Researcher
Alberta Children's Hospital Research Institute, Owerko Centre
Full Member
Hotchkiss Brain Institute
Contact information
Administrative Assistant
Angie Lamb
T: 403.210.8635 | E: alamb@ucalgary.ca
Background
Credentials
Certification in Child Neurology, American Board of Psychiatry and Neurology, 2011
Barbados Medical Council License #990, Barbados,
Biography
Dr. Morris Scantlebury is an Associate Professor in the Departments of Pediatrics and Clinical Neurosciences at the University of Calgary. He also is a pediatric neurologist at the Alberta Children's Hospital in Calgary and is a member of the Alberta Children's Hospital Research Institute, Hotchkiss Brain Institute and Owerko . Dr. Scantlebury has a broad background in pediatric epilepsy research. His current research focus is to identify new treatments for the catastrophic infantile spasms syndrome. Dr. Scantlebury also investigates the mechanisms of febrile seizures, which is the most common form of seizures to affect children.
Research
Areas of Research
Epilepsy
The principal foci of our laboratory are 1) to find better treatments for infantile spasms and 2) to prevent the development of epilepsy following atypical febrile seizures in children.
My research has focused on the development and characterization of models of pediatric epilepsy syndromes. I have so far developed a model of temporal lobe epilepsy following atypical febrile seizures and a model of symptomatic infantile spasm syndrome. In a collaborative approach, our laboratory utilizes long-term EEG and behavioral assessments  in conjunction with molecular, biochemical, pharmacological and electrophysiological techniques to understand the factors underlying seizure/epileptogenesis in the animal models. Our overall goal is to use this increased understanding derived from the animal models to guide the discovery of novel targets for therapeutic intervention that can be rapidly translated to clinical practise. 
Participation in university strategic initiatives
Awards
Calgary Black Chamber Achievement Award in Medicine and Research,

Alberta Einstein College of Medicine Research Fellowship in Neuroscience and Psychiatry,

American Epilepsy Society Award for Excellence in Pediatric Epilepsy Research, Pediatric Highlights,

Young Investigator Travel Award,

American Epilepsy Society.

Travel Scholarship, International School of Neurological Sciences, Venice, Italy,

Canadian Institute of Health Research /Epilepsy Canada Postdoctoral Research Scholarship,

CIHR.Epilepsy Canada.

George A. Savoy Award for Best Presentation by a Fellow, EAEEG meeting, New York City, USA,

George A. Savoy Award for Best Presentation by a Fellow, EAEEG meeting, St. Sauveur, Quebec, Canada,