Helping students and scholars REALISE their potential
The Research, Education And Leadership In NeuroSciencE (REALISE) program has been developed to:
Enhance trainee success - academic, personal and professional
Better equip our graduates for future success in their chosen careers
Position the HBI, the University of Calgary and the city of Calgary to attract and retain world-class students and scholars
Connect the local community with our talented young leaders
REALISE learning opportunities
REALISE learning opportunities span three key domains. Click the headers below to learn more about each component of the REALISE program: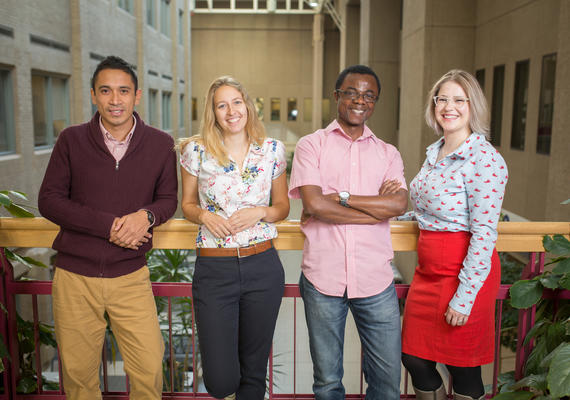 Our Trainees
Our students and scholars are bright, engaged, independent and creative. They excel at finding solutions to problems through critical thinking and are poised to raise the bar in any profession they pursue. 
The REALISE program accepts formal registration from any student or postdoctoral scholar whose primary supervisor is a full member of the HBI or is enrolled in the University of Calgary's BSc Neuroscience degree program.