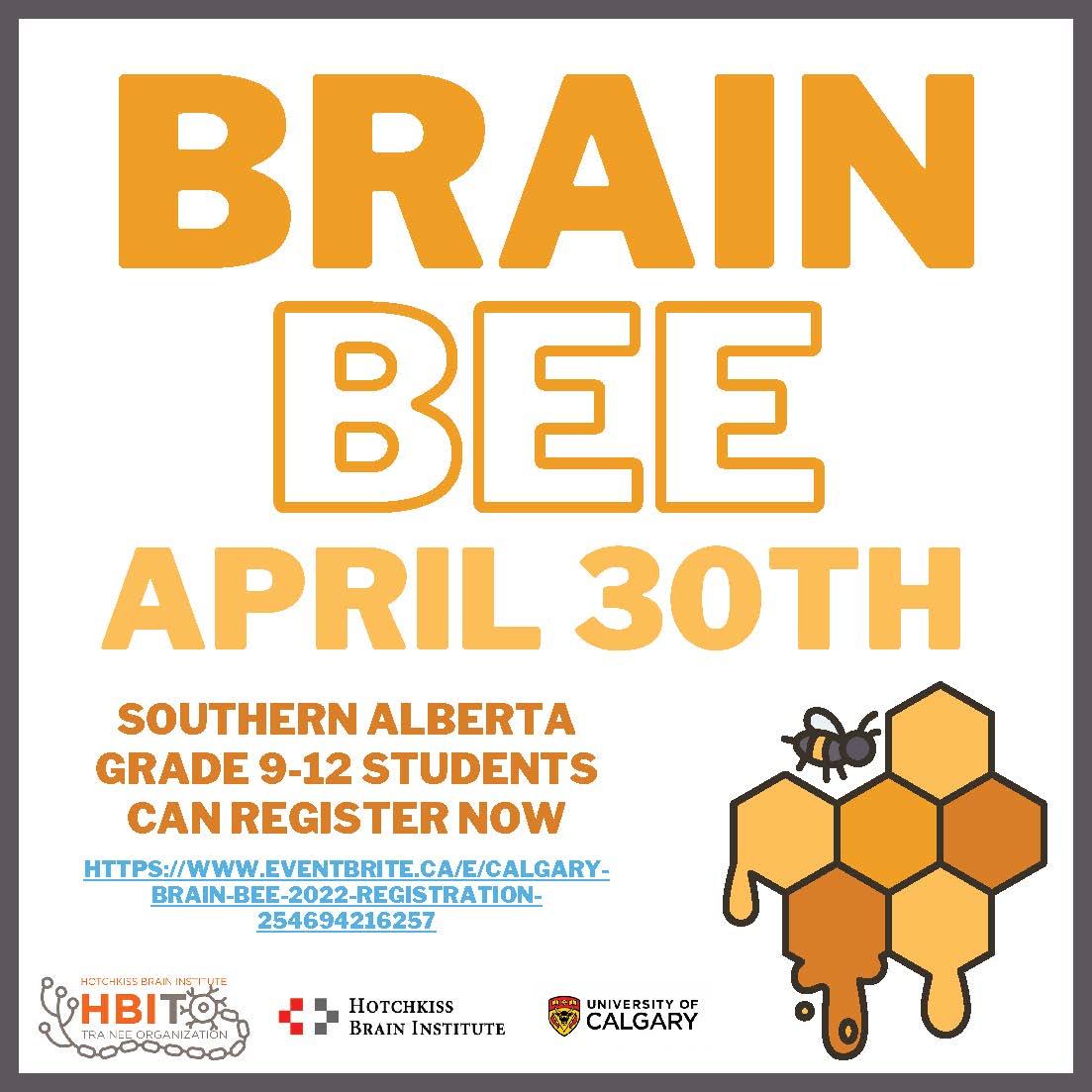 Brain Bee - April 30, 2022
The 2022 Calgary Brain Bee was held on April 30, 2022, virtually on Zoom.
The winners for the 2022 Brain Bee:
1st Place: Guntaas Randhawa
2nd Place: Hazem Eldeleshabny
3rd Place: Tulsi Gupta
Thank you to all participants. 
What is it?
A neuroscience competition for high school students hosted by the Hotchkiss Brain Institute at the University of Calgary with winners having the opportunity to compete at the national competition 
Who can participate?
High school students in southern Alberta who are interested in Neuroscience and want to learn more about neuroscience
Why participate? 
Discover what neuroscience research is being conducted at the University of Calgary and participate in an internationally recognized neuroscience competition where the winner will advance to the national competition.