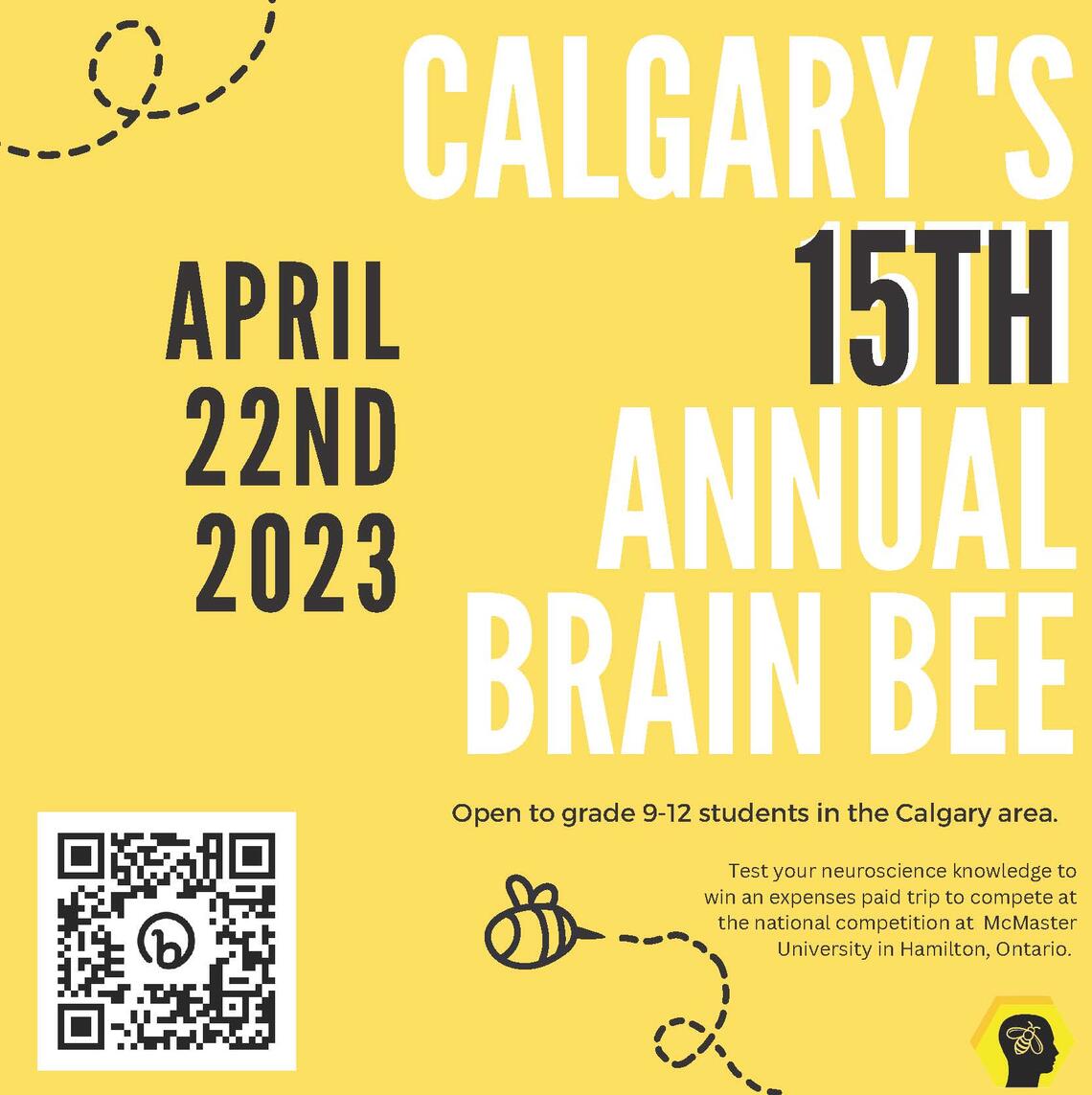 Brain Bee - April 22, 2023
The 2023 Calgary Brain Bee will be held on Saturday April 22, 2023 at Foothills Medical Centre Health Sciences Centre (HSC), Theatre 1. 
There will be two sets of study materials for BOTH the local Calgary Brain Bee and the Canadian National Competition. All of the questions will come from these two books:
1.  "Neuroscience: Science of the Brain"
2.  "Brain Facts" (2018 edition)
What is it?
A neuroscience competition for high school students hosted by the Hotchkiss Brain Institute at the University of Calgary with winners having the opportunity to compete at the national competition 
Who can participate?
High school students in southern Alberta who are interested in Neuroscience and want to learn more about neuroscience
Why participate? 
Discover what neuroscience research is being conducted at the University of Calgary and participate in an internationally recognized neuroscience competition where the winner will advance to the national competition.