12th Annual Bryan Kolb Lecture in Behavioural Neuroscience
Friday Sept 15th, 2023
We are very excited to host Dr. Liisa Galea, Trevling Family Chair for Women's Mental Health and Senior Scientist at Campbell Family Mental Health Research Institute. Dr. Galea is also a Professor in the Department of Psychology at the University of British Columbia.
Dr. Galea's talk will be titled "Game of Hormones: Why Sex Matters for Brain Health"
The lecture will start at 11:30 am in the Libin Theatre. 
Then at 3:30 pm, all HBI members, trainees and staff are invited to a Welcome Back Reception in the HMRB Atrium.
Check your inbox for registration details or email hbi@ucalgary.ca
Please note, this event is only open to HBI members, trainees and staff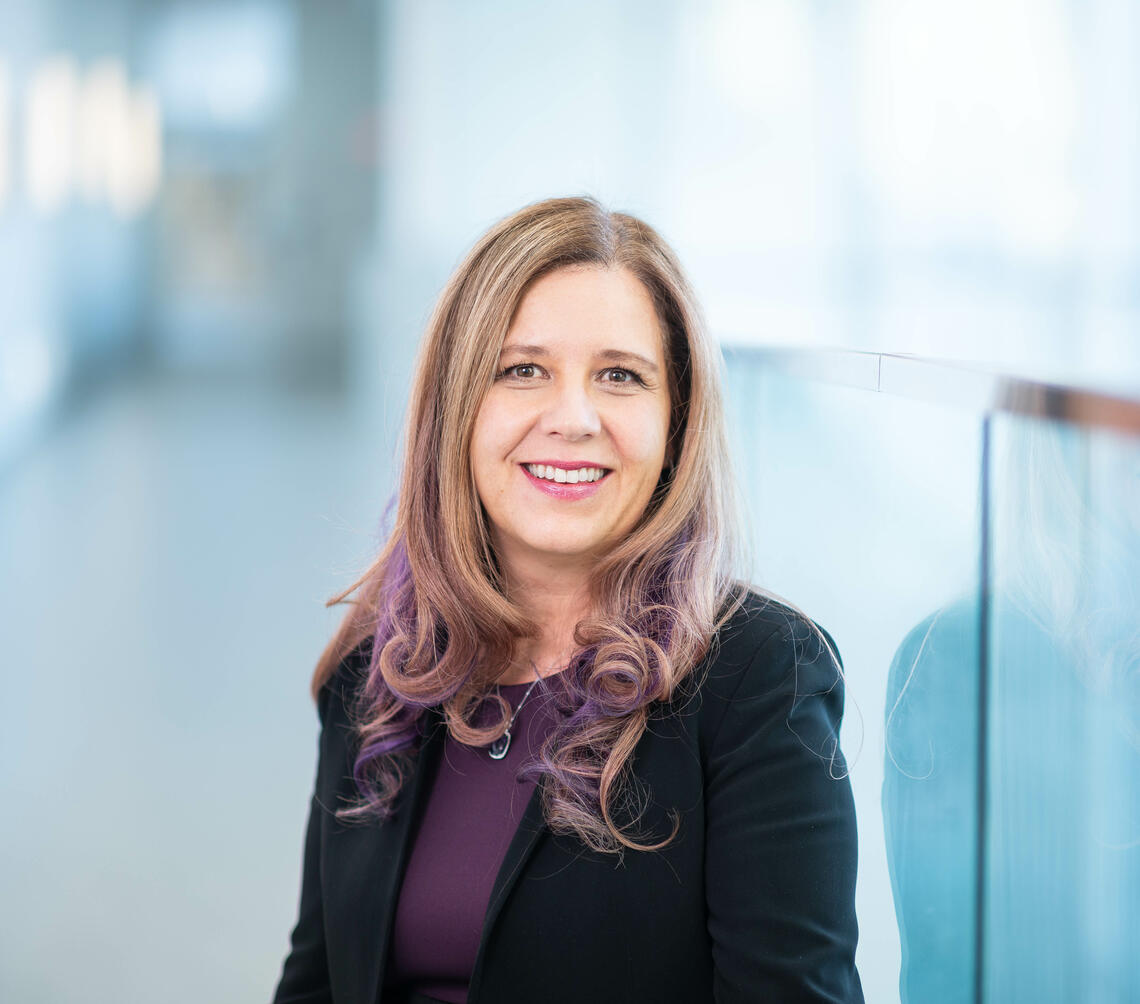 Liisa Galea is the inaugural womenmind Treliving Family Chair in Women's Mental Health, Senior Scientist at CAMH, and leads the Women's Health Research Cluster. She comes to CAMH after being a Professor at University of British Columbia. Her PhD in Neuroscience (Western University) was followed by postdoctoral training at the Rockefeller University. Dr. Galea was a Distinguished University Scholar, NSERC Discovery Accelerator Award holder (2x), a Fellow at International Behavioral Neuroscience Society, Mortyn Jones Prize, and the Vancouver YWCA Women of Distinction award winner. She is the Principal Editor of Frontiers in Neuroendocrinology, the President of Organization for the Study of Sex Differences and co-Vice-President of Canadian Organisation for Sex and Gender Research. She serves on advisory boards, editorial boards, and peer review panels internationally and nationally. Dr. Galea is a tireless advocate for women's health research and for sex and gender-based analyses to improve mental health for all.
Areas of Research
Although sex differences exist in many diseases, research targeting sex as a factor in brain health is scarce. Dr. Galea's research is vital in filling this knowledge gap, specifically in understanding how sex and hormones influence neuroplasticity in females. Dr. Galea is a world-renowned expert in sex hormone influences on brain and behaviour in both health and disease states, with a focus on dementia and stress-related psychiatric disorders. Her preclinical work is essential for developing tailored treatments for brain disease in both women and men. 
Her research examines the intersection of hormones, sex and stress on brain plasticity. Her research reveals novel insight into the mechanisms by which pregnancy impacts risk for psychiatric disorders in the short term and the trajectory of cognitive ageing in the long term. Her work targets diseases that show greater prevalence in women, such as Alzheimer's disease and depression.
(Information taken from CAMH website)