Dr. Julia Kirkham, MD MSc.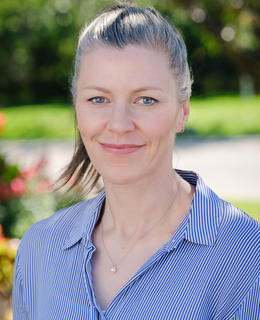 Assistant Professor
Cumming School of Medicine, Department of Psychiatry
Full Member
Hotchkiss Brain Institute
Full Member
Mathison Centre for Mental Health Research and Education
---
Background
Credentials
Fellow (Geriatric Psychiatry), Royal College of Physicians of Canada, 2017
Fellow (Psychiatry), Royal College of Physicians of Canada, 2014
Educational Background
MSc Healthcare Quality , Queen's University, 2019
MD University of Saskatchewan, 2009
BSc University of Iowa, 2003
Biography
Clinician scientist with research focusing on improving healthcare quality in dementia and mental healthcare.
Research
Areas of Research
Dementia, mental healthcare quality
Activities
My research interests are in quality improvement in geriatric mental health including examining and improving access to healthcare, equitability, and safety. My recent research focuses on optimizing medication prescribing among persons in dementia in long-term care. This includes examining the impact of antipsychotic deprescribing and quality measurement on other psychotropic prescribing in long term care, with a goal of mitigating unintended consequences of antipsychotic reduction in future interventions. Other work lately aims to improve the treatment of depression and availability of non-pharmacological treatment options for older adults. This includes the application and development of novel delivery options for psychotherapy for older adults with depression using internet based individual and group therapies.
Participation in university strategic initiatives