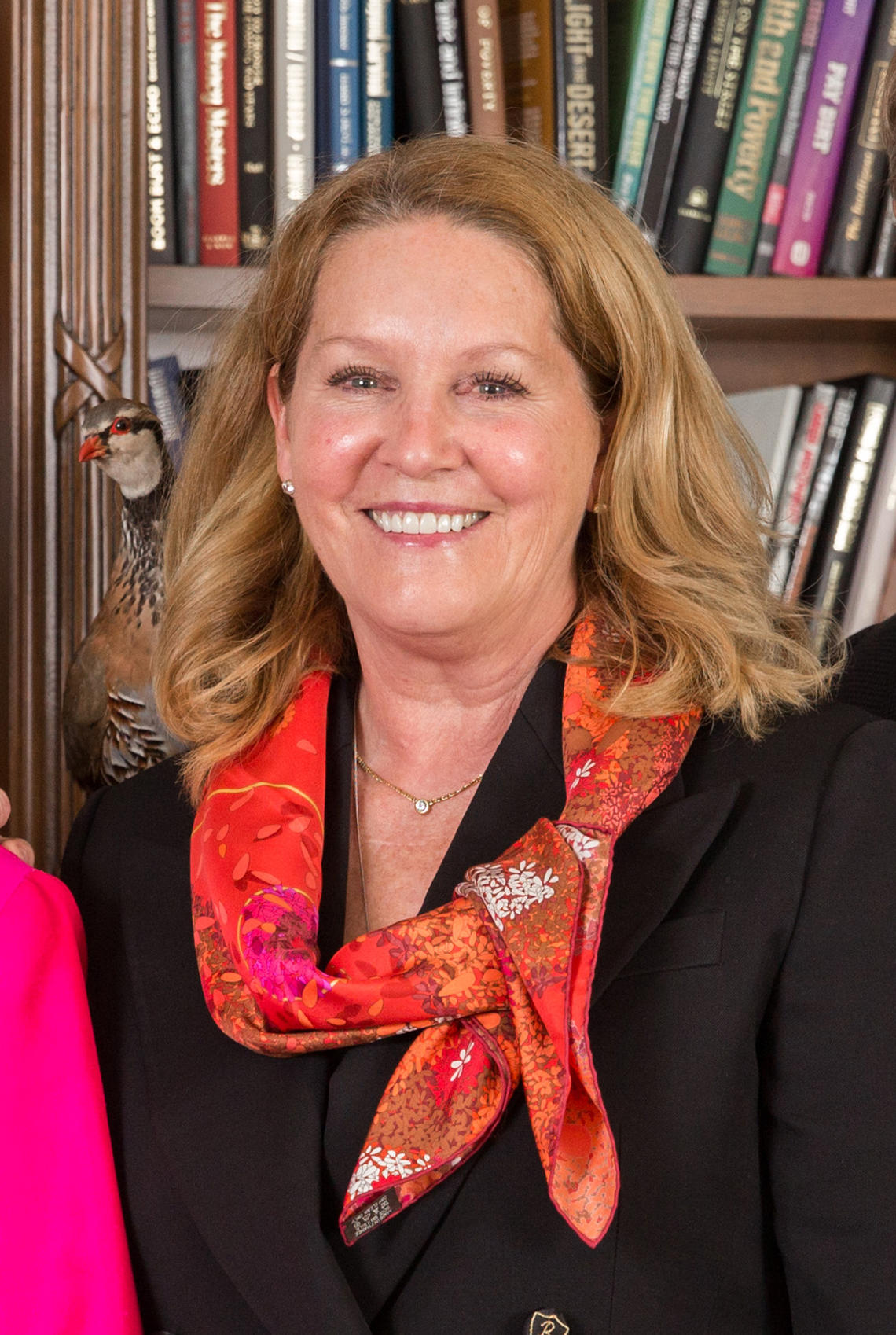 Mrs. Brenda Mackie, Chair
Brenda Mackie is a long standing community volunteer.  Born and raised in Calgary, she graduated with a BA from the University of Western Ontario.  Her love of reading resulted in several years as co-owner of The Owl's Nest Bookstore.  Since her retirement, she has been engaged in several leadership roles in the community.  From 2004-2009, Brenda co-chaired the Reach! campaign, raising over $300M in community support for the University of Calgary medical faculties, the Calgary Health Region and the Calgary Trust. 
Brenda served on the Board of Governors of The Banff Centre, including a four-year term as Chair.  She currently chairs the Strategic Advisory Board at the Hotchkiss Brain Institute, and is a member of the Dean's Advisory Board at the Cumming School of Medicine.  Brenda is also President of the Hotchkiss Family Foundation. She and her husband Jamie enjoy their three children and seven grandchildren.
Ms. Anderson is a serial fin-tech entrepreneur and dedicated mentor to both start up and scale up entrepreneurs. She and a co-founder started DirectCash Payments Inc., a publicly traded financial services company in 1997. DirectCash Payments grew from two employees to be the second largest ATM company in the world with revenue over $400M and 425 employees worldwide until its sale in January 2017. In 2008, Susan co- founded Digital Commerce Bank, a private Canadian chartered financial institution and was its founding President & CEO for over 7 years and is currently the Chair of the Board. As well, Susan is a co-founder of Bitvo, a leading crypto currency exchange in Canada. 
Currently, she is the President and Chief Executive Officer of Cannonball Capital Inc., which is an active institutional investor in venture companies, private and public equities as well as commercial real estate and multi family apartments.  
She is the Chair of the Board of Endeavor Canada which selects and mentors scale up companies and a Fellow of the Creative Destruction Lab (CDL) in Calgary and Vancouver which mentors and helps finance early stage technology companies. She also is a member of the Strategic Advisory Board for CDL. 
Susan is on the board of directors of My First Bicycle Foundation, Cannonball Sport and Education Foundation, Canada's Sport Hall of Fame and Digital Commerce Bank. She is on the strategic advisory board of the Hotchkiss Brain Institute, the President's Advancement Council at the University of Alberta and UCeed, a venture fund run by students at the University of Calgary. 
In 2010, Susan received an Alumni Honour Award from the University of Alberta. Ms. Anderson was also honoured as one of the "most powerful women" in Canada by the Women's Executive Network in 2010. She was the recipient of the Ernst & Young Entrepreneur of the Year (Prairies Region) award in 2005. 
Ms. Anderson graduated with distinction with a commerce degree from the University of Calgary in 1984 and in 1988 obtained a law degree from the University of Alberta. 
She has two grown sons and is an avid traveller, hiker, golfer and pickleball player.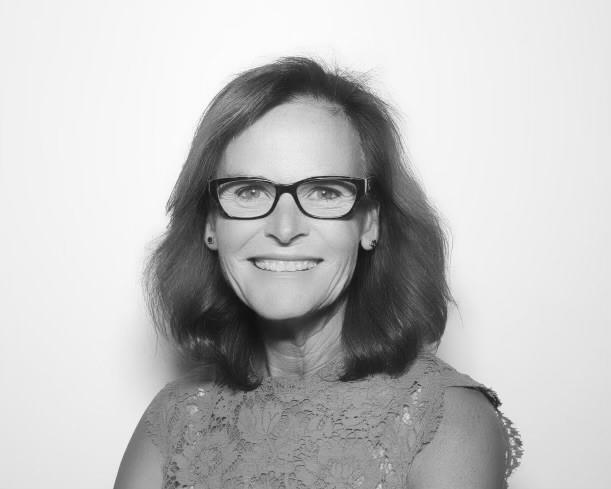 Dr. Beverly Adams is Vice-Dean of the Cumming School of Medicine. She completed her medical degree at the University of Saskatchewan and her residency training in Psychiatry at the University of Alberta. Dr. Adams' leadership career began in 1994 as the Director of the Clinical Teaching Unit at Foothills Medical Centre. Thereafter, she proceeded to receive progressive promotions to Clinical Medical Director; Residency Program Director; Section Chief, Academic and Clinical Department Head, Associate Dean of Professionalism, Equity, and Diversity, and Senior Associate Dean of Education prior to becoming the Vice-Dean. Under her guidance, the Cumming School of Medicine launched the Student Advocacy and Wellness Hub, which provides accessible counselling for learners and faculty, and the Precision Health education program. She also helped implement the Network of Women in Medicine, which aims at supporting women in all stages of their careers towards medicine.
As a psychiatrist, Dr. Adam's is involved in cutting edge research for treatment resistant OCD with MRI-guided Focused Ultrasound, which allows surgeons to access the brain without cutting the skin or drilling into the skull. She also runs research on early psychosis and numerous clinical trials in schizophrenia and OCD.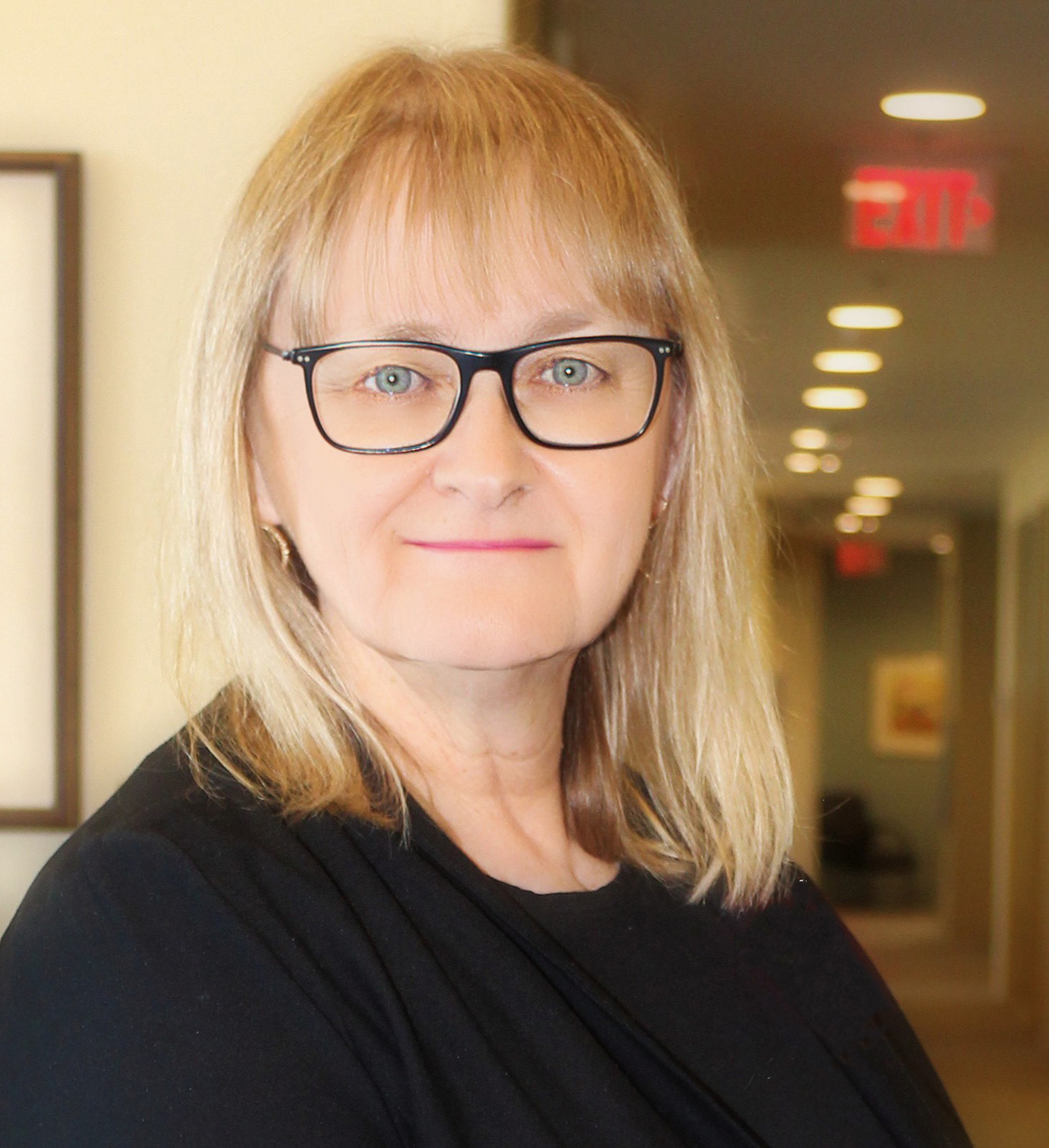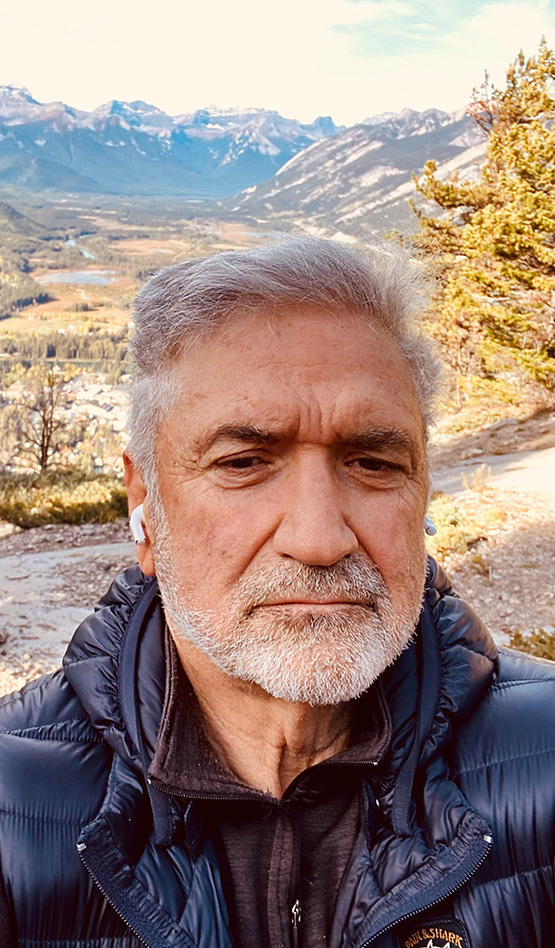 Jack Davis is the Chairman of CEO.Mobile Inc, a company that advises CEOs, foundations and corporations on leadership and strategy.

Jack agreed to take on the role of Interim President of The Banff Centre while the Board of Governors conducted a search for a new President. Jack served in this role from June, 2014 until March 2015.

From 1999 to 2008, Jack served as President and Chief Executive Officer of the Calgary Health Region. Prior to this role, Jack was responsible for the Alberta Public Service as Deputy Minister of Executive Council with several years of prior experience as a deputy minister in various government departments including Solicitor General, Municipal Affairs and Housing, Aboriginal Affairs, Transportation and Utilities and Health.

Jack graduated from the University of Regina with a Bachelors of Arts in Philosophy (Hons.) and a Masters of Arts in Psychology, and was accredited as a Chartered Psychologist in Alberta. Jack currently serves on the boards of a number of foundations and private companies. In addition Jack is a member of the Advisory Council for the O'Brien Bachelor of Health Science Program and is also a member of the Advisory Councils of the Hotchkiss Brain Institute and the O'Brien Institute of Public Health, all of which are associated with the Faculty of Medicine at the University of Calgary.

Jack has previously served on the boards of the Alberta Social Housing Corporation, Alberta Energy and Utilities Advisory Board, Scripps Foundation for Medicine and Science, Mount Royal University and The Banff Centre.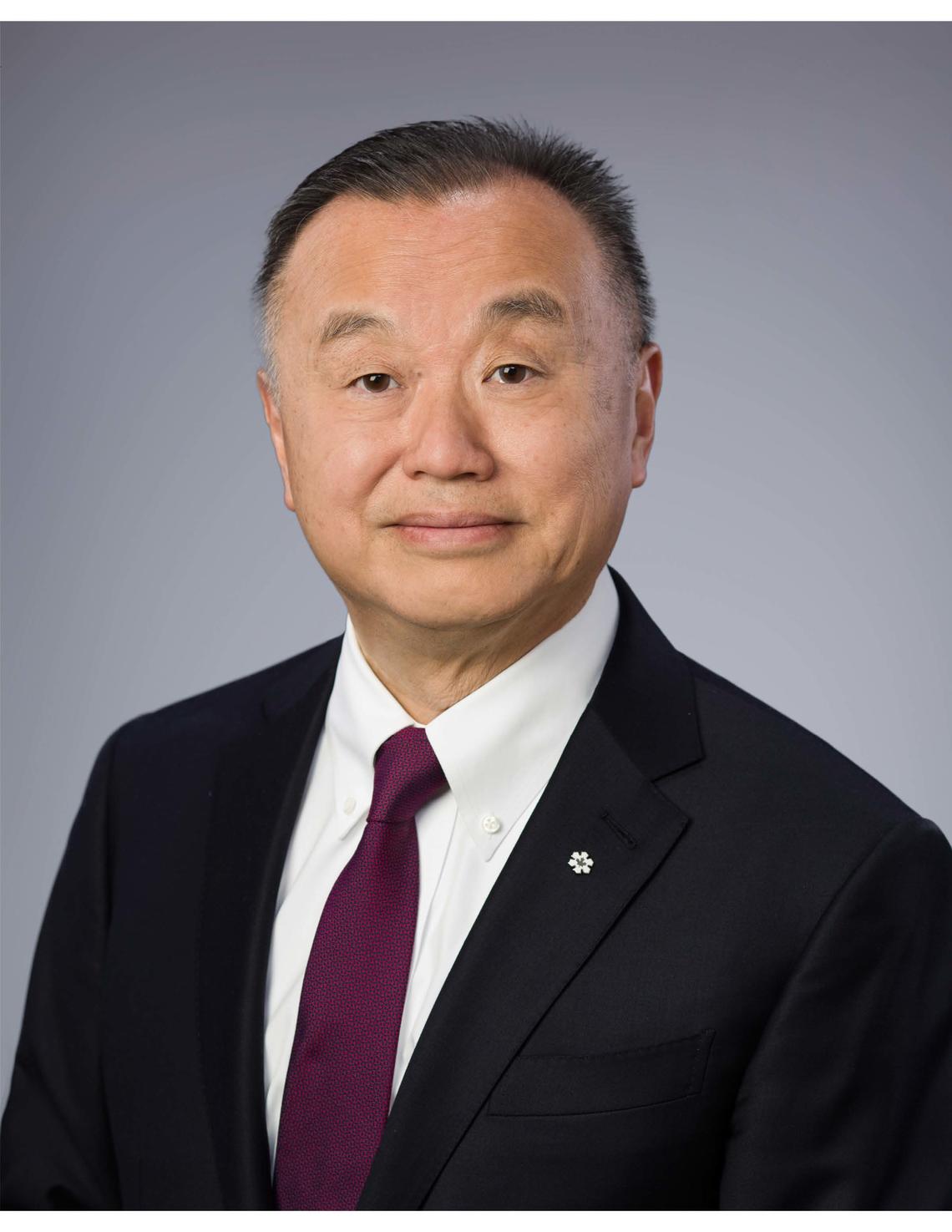 T. Chen Fong, CM, LL.D (Hon), MD, FRCPC, FACR
Radiologist by training, Chen Fong was formerly the Professor and Head of Radiology at the University of Calgary and Head of Diagnostic Imaging of the Calgary Health Region prior to 2006. He is currently the Professor Emeritus of Faculty of Medicine, University of Calgary and also the Co-Chair of the Global Strategy Board of the Creative Destruction Lab; a platform of mentoring of young entrepreneurs. He has 20 years of experience in the building of start up entrepreneurial companies as well as participation in a number of philanthropic boards in healthcare. He is currently on the board of Pureweb Inc, Clarius Mobile Health and Cohesic Inc. Public sector boards include Invest Alberta Corporation as well as on the national board of Canadian Cancer Society. He is also on the Dean's Advisory Board of the Faculty of Medicine, University of Calgary.
Chen holds an MD from University of Manitoba and an Honorary Doctor of Laws from University of Calgary. He was invested into Order of Canada and was inducted into Junior Achievement's Alberta Business Hall of Fame. Other honors include election as Fellow of America College of Radiology as well as the 28th recipient of the Calgary Chamber/Calgary Foundation/Haskayne School of Business' Distinguished Business Leader Award.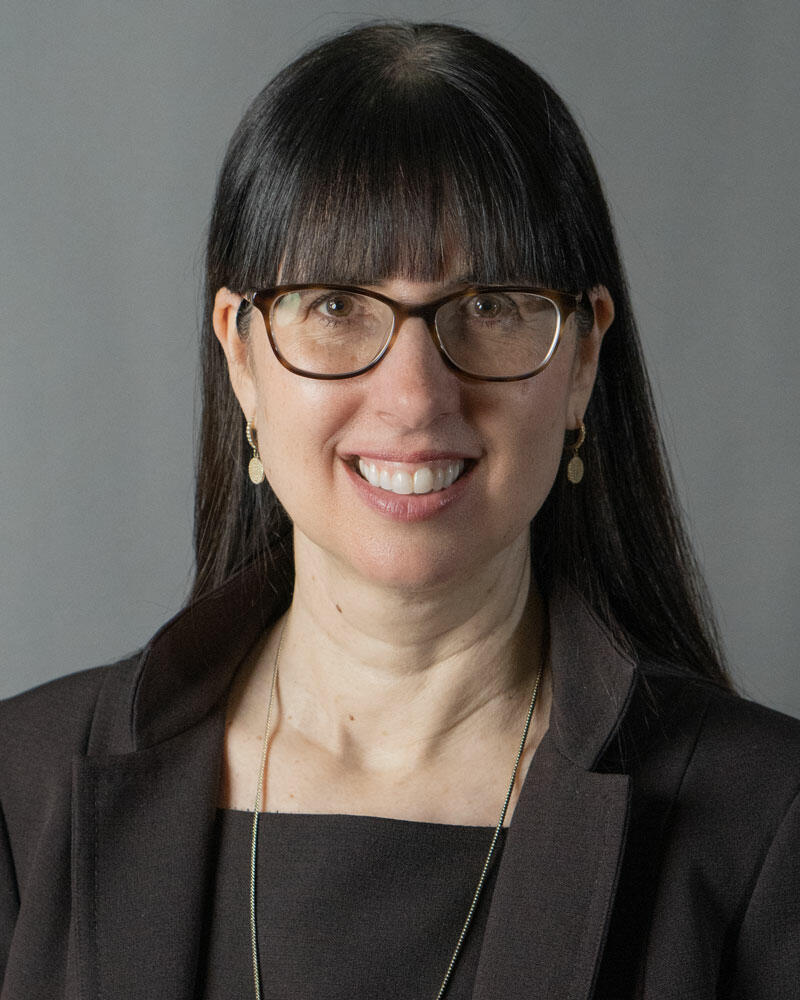 Nathalie Jette, MSc, MD, FRCPC is a Professor of Neurology and Head of the Department of Clinical Neurosciences (neurology, neurosurgery, physical medicine & rehabilitation and translational neuroscience) at the University of Calgary and in the Calgary Zone of Alberta Health Services.  
She rejoined the University of Calgary in her current leadership role in May 2023 from the Icahn School of Medicine at Mount Sinai (ISMMS) in NY where she was the Bludhorn Professor of International Medicine and Vice Chair for Clinical Research Neurology. She was also Chief of the Division of Health Outcomes and Knowledge Translation Research across the ISMMS health system.  She is a health services researcher and an epileptologist.
She is past President of the Canadian League Against Epilepsy (CLAE), past Chair of ILAE North America of the International League Against Epilepsy (ILAE) and Chair of the ILAE Standards and Best Practice Council. She is a member of the CLAE, ILAE and American Epilepsy Society executive committees and a member of the WHO mhGAP Guideline Development Committee.  She is Associate Editor for Epilepsia the leading international epilepsy journal and sits on the editorial board of JAMA Neurology. She has published over 300 peer reviewed articles and her work has been cited more than 29,000 times. She has been the recipient of over 50 research, teaching and clinical awards, including the ILAE Ambassador for Epilepsy Award in 2017.
As part of her research program, she studies appropriateness and quality-of-care, disparities in care, health outcomes (especially surgical) and psychiatric comorbidities, and determines how best to optimize these outcomes in people living with epilepsy and other neurological conditions. Her team uses a variety of data sources (e.g., electronic health records, administrative data, registry data) and statistical approaches to study neurological outcomes and to develop prediction tools and decision models to help clinicians provide the best possible care to persons living with epilepsy and other neurological conditions. She is also involved in knowledge translation research (including development of e-tools and apps) to enhance the dissemination of evidence-based practice to improve neurological care.
She maintains an active inpatient epilepsy practice within Alberta Health Services.  Her ultimate goal as a department leader, researcher, teacher and clinician is to make sure that people living with neurological conditions receive timely, appropriate and cost-effective quality care.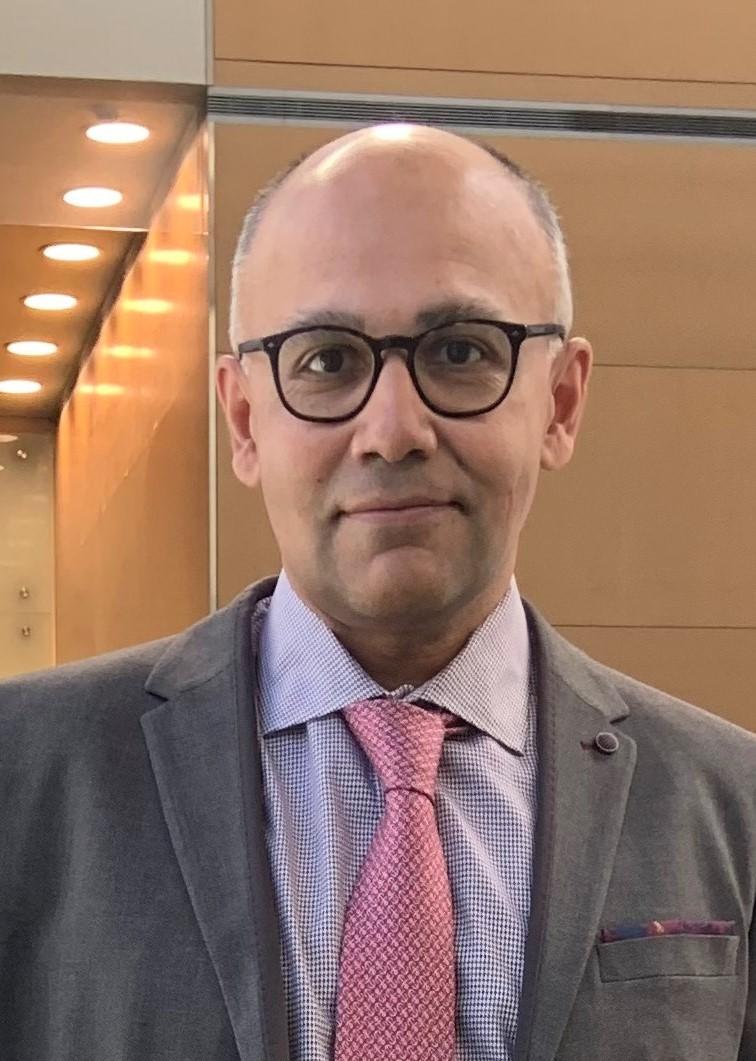 Dr. Manish Joshi is currently Professor and Head of the Department of Radiology at the Cumming School of Medicine. He also serves as the Calgary Zone Clinical Department Head – Diagnostic Imaging for Alberta Health Services. In addition, he is also serving as acting Senior Medical Director, Provincial Diagnostic Imaging Services, Alberta Health Services.
He practices subspecialty Neuroradiology with board certifications in both Diagnostic Radiology and Neuroradiology from the Royal College of Physicians and Surgeons (Canada) and from the American Board of Radiology. He completed subspecialty fellowship training is in Diagnostic and Interventional Neuroradiology at the University of Toronto, Radiology residency training from the University of Calgary and medical school at the University of Toronto.
Dr. Joshi's current research activities focus on acute stroke imaging, multiple sclerosis, neurodegenerative diseases, and artificial intelligence. The projects that he is involved with are funded from public granting agencies and industry sponsored clinical trials. He has long-standing involvement in research activities having completed a PhD in Biochemistry and Molecular Biology at the University of British Columbia where he focused on nuclear magnetic resonance (NMR) spectroscopy to examine protein structure and function as well as a post-doctoral fellowship in the Department of Medical Biophysics at the University of Toronto where he worked on developing high throughput structural genomics methodologies.
Steve Lockwood is a Special Advisor to the Chair & Chief Executive Officer of Atco Ltd.  Mr. Lockwood joined Atco in 2015 as the President & Chief Operating Officer for ATCO Structures & Logistics, a position he held until January 2018.
Prior to joining ATCO Mr. Lockwood was with the Mullen Group where he spent 10 years as President and Co-Chief Executive Officer and a Director.   Before joining Mullen Group  Mr. Lockwood was a Senior Partner and one of the Founders of Carscallen Lockwood LLP, a law firm established in 1988.
Mr Lockwood also acted as a director of Alberta Health Services from October 2010 until June of 2013 and acted as its Board Chair from September 2012 until June 2013.
Mr. Lockwood has a Bachelor of Commerce degree from the University of Alberta and a Bachelor of Law degree from the University of Calgary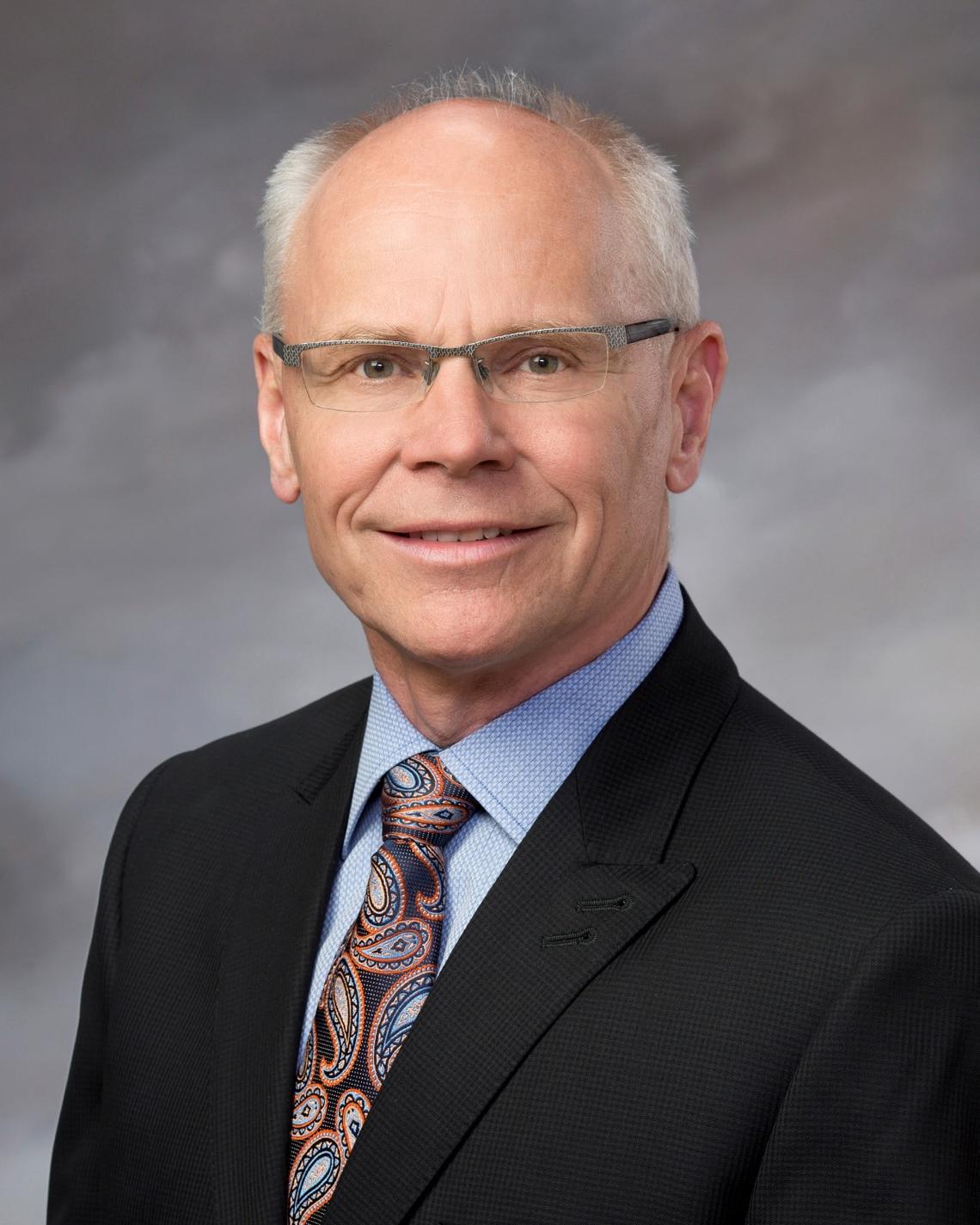 Randy Marusyk obtained a B.Sc. and M.Sc. in biochemistry, before completing his BCL and LLB at McGill University's Faculty of Law. His legal career has focused exclusively on intellectual property law and he is a member of the Alberta, B.C., and Ontario bars.
Randy founded his own law firm in 1994 and MBM Intellectual Property Law now comprises over 20 lawyers, patent and trademark agents, with offices across the country, including here in Calgary. He is co-managing partner of the firm and has been certified as a specialist in all areas of Canadian Intellectual Property Law by the Law Society of Upper Canada.
Randy grew up in Vancouver B.C. He has been on a variety boards for public institutions. In his spare time, he loves planting trees.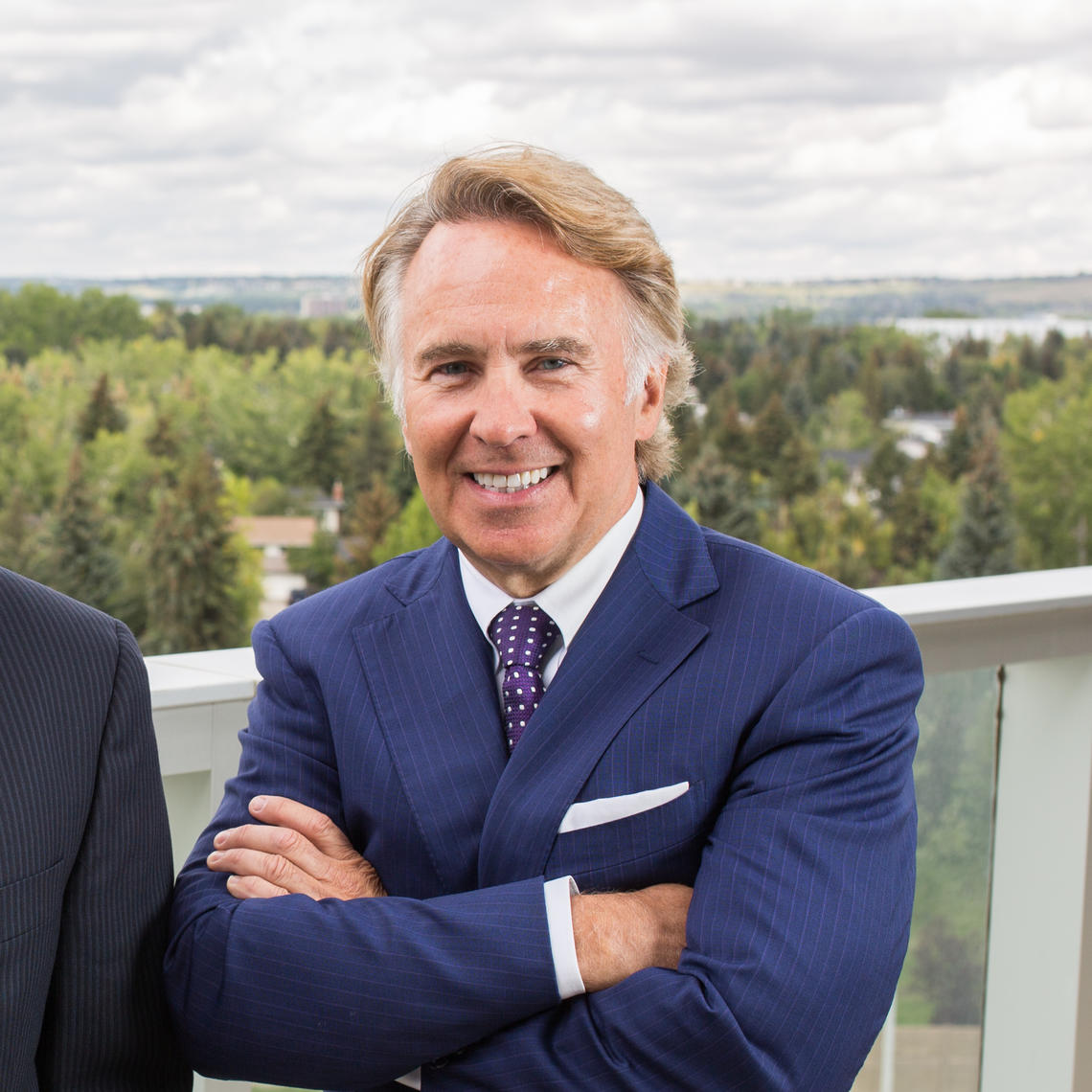 CA, CBV, CFA
Ron Mathison has extensive experience in restructuring and financing companies in both the public and private markets gained over a career that has spanned nearly 30 years. He is the founder of Matco and has served as a member of the Board of Directors and as Chairman of Matco Investments since its formation in 1999. Ron also serves as the President and Chief Executive Officer of Matco Investments and Matco Capital.
Ron is deeply skilled in management and corporate governance. Prior to founding Matco, Ron was a director and principal of Peters & Co., an investment firm specializing in the energy industry. Ron was also one of three principals at Peters & Co. Capital, a private merchant banking entity that is widely associated with numerous restructurings of oil and natural gas exploration and production companies and oilfield service companies.
Ron has co-founded several companies including Calfrac Well Services and Western Energy Services. He remains chair of both companies. Ron has a Bachelor of Commerce (Honours) degree from the University of Manitoba and is a Chartered Accountant, a Chartered Business Valuator and holds the Chartered Financial Analyst® designation.
In 2012 Ron received a Queen Elizabeth II Diamond Jubilee Medal, and in 2015 was granted a Fellows of the Chartered Professional Accountants Alberta. That same year he was inducted into the Canadian Petroleum Hall of Fame. He sits on the Strategic Advisory Board of the Hotchkiss Brain Institute at the University of Calgary, where he established the Mathison Centre for Mental Health Research and Education.
Nuvyn is a community leader and seasoned executive with a strong record of achievements in capital raising, philanthropy, communications, advocacy, community engagement and campaigns. Nuvyn was Vice-President (Advancement) at the University of Calgary where, under her leadership, the ambitious Energize Campaign exceeded its $1.3 billion goal, raising a milestone $1.41 billion. Nuvyn's unique vision to develop a culture of lifelong philanthropic engagement earned the University of Calgary a place on the Globe and Mail's list of the top 25 fundraising institutions in Canada.
Nuvyn first earned her reputation as a philanthropic leader as Development Director of the Tahirih Justice Center where she advocated for the rights of vulnerable women and girls.  Through subsequent leadership positions, including management of Georgetown University's $1.5 billion campaign, Nuvyn continues to be an influential leader in the philanthropic community, working with donors and organizations throughout North America. 
Peters & Associates is a boutique consulting firm that supports and strengthens the capacity of nonprofit organizations. From fundraising and marketing, to strategic planning and community engagement, Peters & Associates partners with nonprofit organizations and empowers them to achieve their goals.  Nuvyn also provides philanthropic advising and strategic planning to high-net-worth families across Canada.  
Nuvyn holds a Bachelor of Arts in Political Science from the University of Saskatchewan, and a Master of Arts in Conflict Resolution from Landegg International University in Switzerland.  An innovative and empathetic leader, Nuvyn was named one of Canada's top newsmakers of the week by Maclean's magazine, and is a recipient of Avenue magazine's "Top 40 Under 40" (2016) and Canada's "Top 40 Under 40" (2018).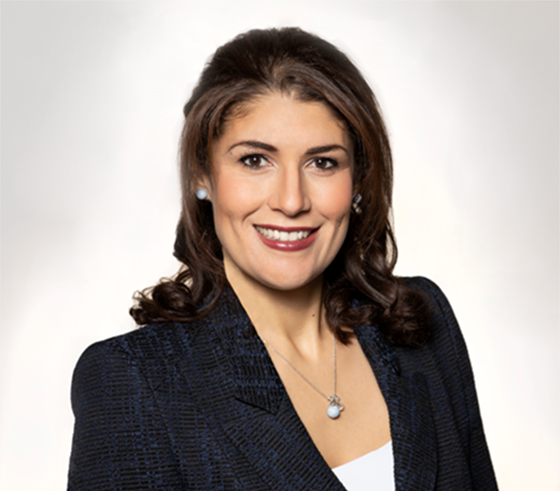 Michael Rose, a geologist, has more than 44 years of experience in the oil and natural gas industry. He began his career at Shell Canada in 1979, where he was employed for 14 years in various exploration and production positions and was Manager of Exploration and Petroleum Engineering Research at the time he departed to found Berkley Petroleum Corp. in 1993.

As President and CEO of Berkley Petroleum Corp., he grew the Company from a microcap to an Intermediate Exploration and Production company with production of 42,000 boepd. Berkley, one of Canada's premier explorers in the 1990's, was sold to Anadarko Petroleum for an enterprise value of $1.6 billion in March 2001.

In July 2001, Mr. Rose founded Duvernay Oil Corp. As President and CEO, he and his team grew the company from a private microcap to a public Intermediate Exploration and Production company with production of 27,000 boepd by 2008. Duvernay was one of Canada's most active and successful Exploration and Production companies during the 2000s and was one of the pioneers in the emerging Alberta Deep Basin and British Columbia Montney plays. The Company was sold to Shell Canada in August 2008 for an enterprise value of $5.9 billion.

Mr. Rose founded Tourmaline Oil Corp. in September 2008 as a private oil and gas company. Tourmaline went public in November 2010 and has current production in excess of 500,000 boepd, reserves of over 4.2 billion boe at year end 2021, and is currently the largest producer of Canadian natural gas and ngls. Mr. Rose is President, CEO and Chairman of Tourmaline.

Mr. Rose founded Topaz Energy in 2019 and is currently Chairman. The company, with market capitalization in excess of $2.0 billion, is on the TSX index.

Mr. Rose is on the Advisory Board of the Hotchkiss Brain Institute and is involved in a wide range of volunteer and philanthropic pursuits with his wife Sue in the areas of youth education, health and sports.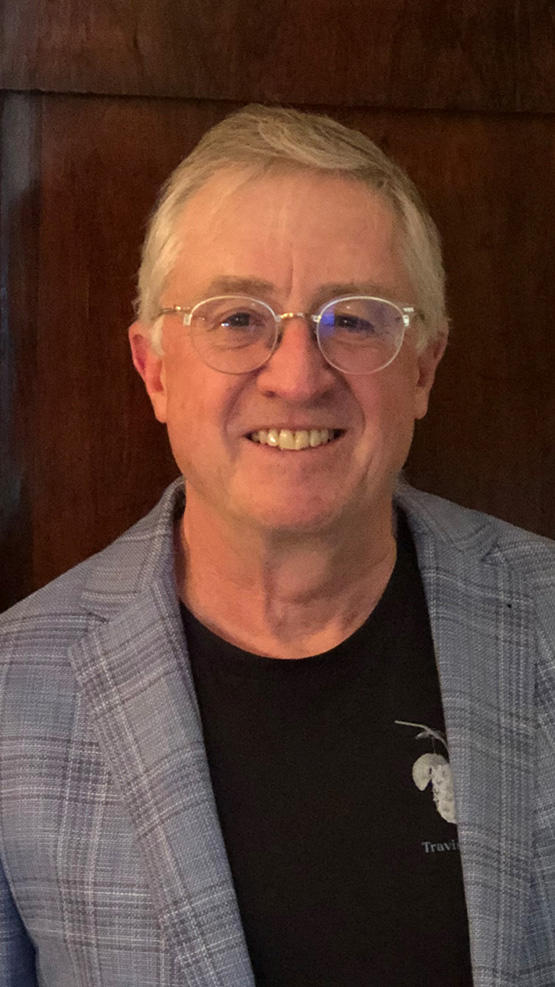 Current:  Founder and Chairman, ReportBack Analytics Ltd. A company designed to provide key analytics and help digitally challenged business owners compete in a digital world. 
Past:  Founder and Chairman, Ross Smith Asset Management. A quantitative asset management firm created to provide market neutral returns. 
Founder and CEO Ross Smith Energy Group. A company designed to provide independent technical analysis of energy issues and companies globally. 
Guy Rouleau, OC, OQ, MD, PhD, FRCPC, FRSC
Dr. Guy Rouleau is Director of The Neuro (Montreal Neurological Institute-Hospital), Chair of the Department of Neurology and Neurosurgery of McGill University, Director of the Department of Neuroscience of McGill University Health Centre, and co-founder of the Tanenbaum Open Science Institute. He has been the Canadian representative to the WFN for five years.
For more than 30 years, Dr. Guy Rouleau and his team have focused on identifying the genes causing several neurological and psychiatric diseases, including autism, amyotrophic lateral sclerosis, hereditary neuropathies, epilepsy and schizophrenia, as well as providing a better understanding of the molecular mechanisms that lead to these disease symptoms. Among Dr. Rouleau's main achievements are his contribution to the identification of dozens of disease-causing genes and his discovery of new mutational mechanisms.
Dr. Rouleau has published over 900 articles in peer-reviewed journals and has been quoted more than 85 000 times (Google Scholar). He has supervised more than a hundred students at the Masters, PhD and Post-doctoral levels in addition to receiving numerous awards for his contribution to science and society.
As co-founder of the Tanenbaum Open Science Institute, Dr. Rouleau is pioneering a new way of doing research by transforming The Neuro into the first academic institution to adopt Open Science principles in order to accelerate discovery and benefit patients and society.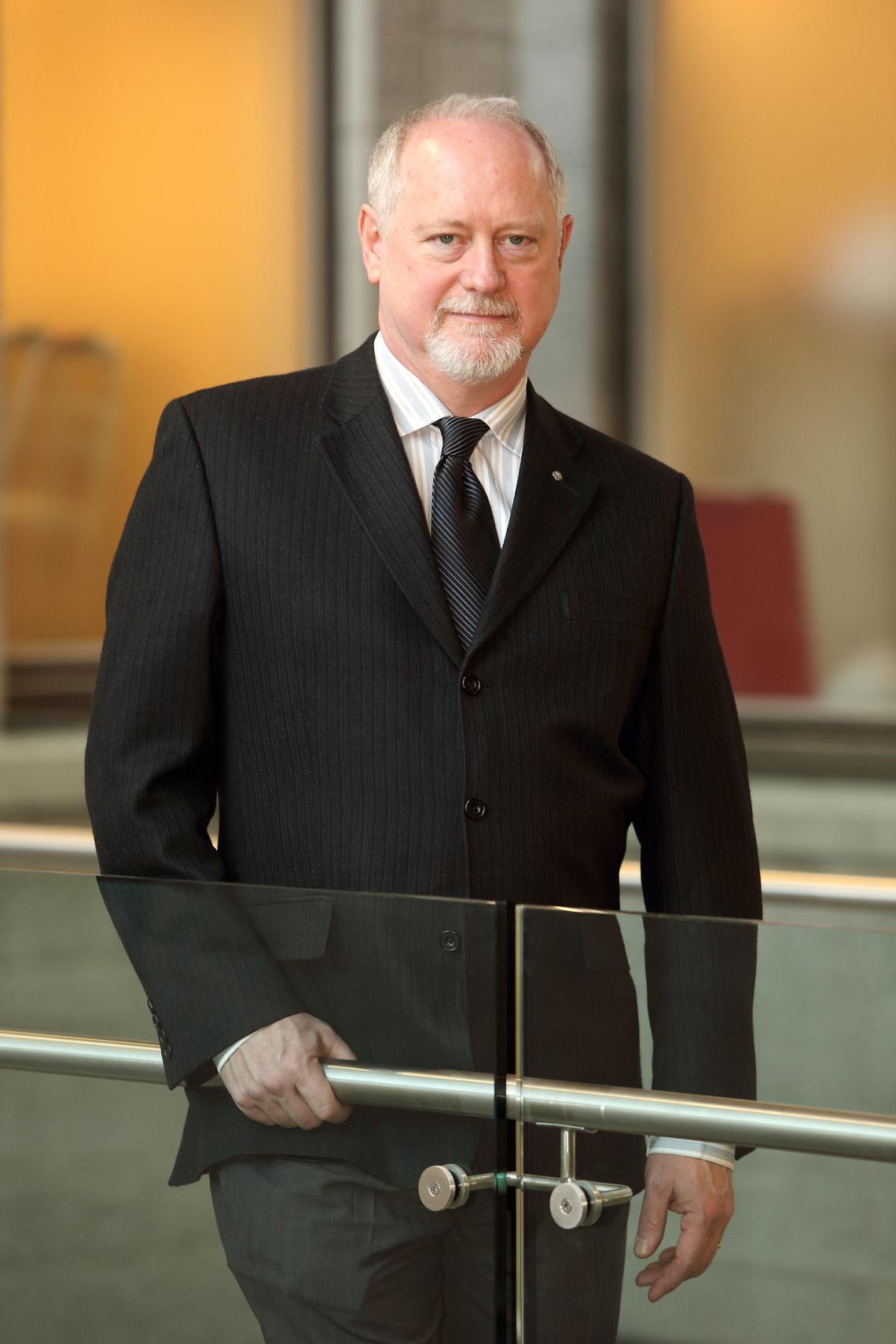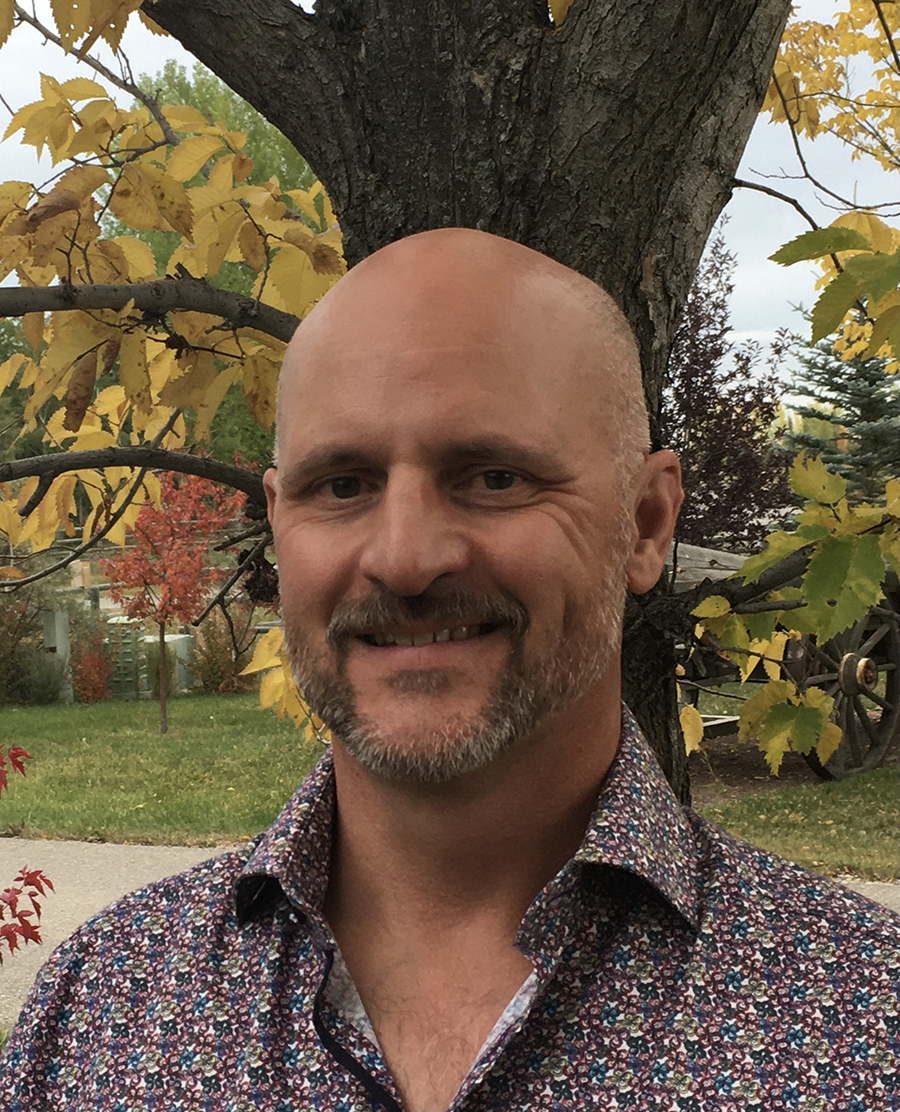 Dr. Michael Spady, MD, CCFP, FCFP - Dr. Spady was born and raised in Alberta, living early on in Calgary and Edmonton, before moving at the age of ten to a farm by a small rural community in East Central Alberta. After High School he studied and trained at both the University of Alberta and the University of Calgary before graduating with an MD and later a family medicine specialization. He is now a family physician who is humbled to have served in health care for twenty-two years, both clinically and in administrative roles. Dr. Spady initially practiced medicine through the rural locum program, serving people in communities across Alberta and the Northwest Territories. The variety of cultures, lifestyles, and communities he experienced provided a valuable exposure to the art of medicine and how to develop skills in generalism and the management of uncertainty – those factors which are most prominent and unique in Family Medicine and where experience is the most valuable teacher.
More recently, he has focused his clinical work in Urgent Care and Administrative Medicine, currently through the roles of Interim Associate Zone Medical Director and Medical Leader for Community Health in the Calgary Zone, and recently as Clinical Department Head for Family Medicine. He holds a Fellowship in the College of Family Practice and am Certified Health Executive with the Canadian College of Health Leaders. Administrative medicine brings its own challenges and in many ways is a new career, with much to learn and experience. Dr. Spady is married and has two thriving teenagers who continually remind him of what is important in life and in health care, and have kept him well-grounded. He is a proud member of one of the largest amateur music societies and North America and am also a member of an inclusive hockey team, both of which serve to make sure he does not forget the values of art and sport, creativity, and comradery.
Dr. Valerie Taylor, MD, PhD, FRCP is a Professor and Chair of the Department of Psychiatry at the University of Calgary. Her academic focus is on obesity, metabolic syndrome and mental health. She is interested in the overlap between obesity, diabetes, cardiovascular disease and mental illness, the impact of pharmacotherapy on weight and behavior, and the role of the microbiome. She currently has 2 novel clinical trials looking at modifying the gut microbiome to treat mood disorders. She has over 120 peer reviewed publications and funding from a variety of national and international funding agencies.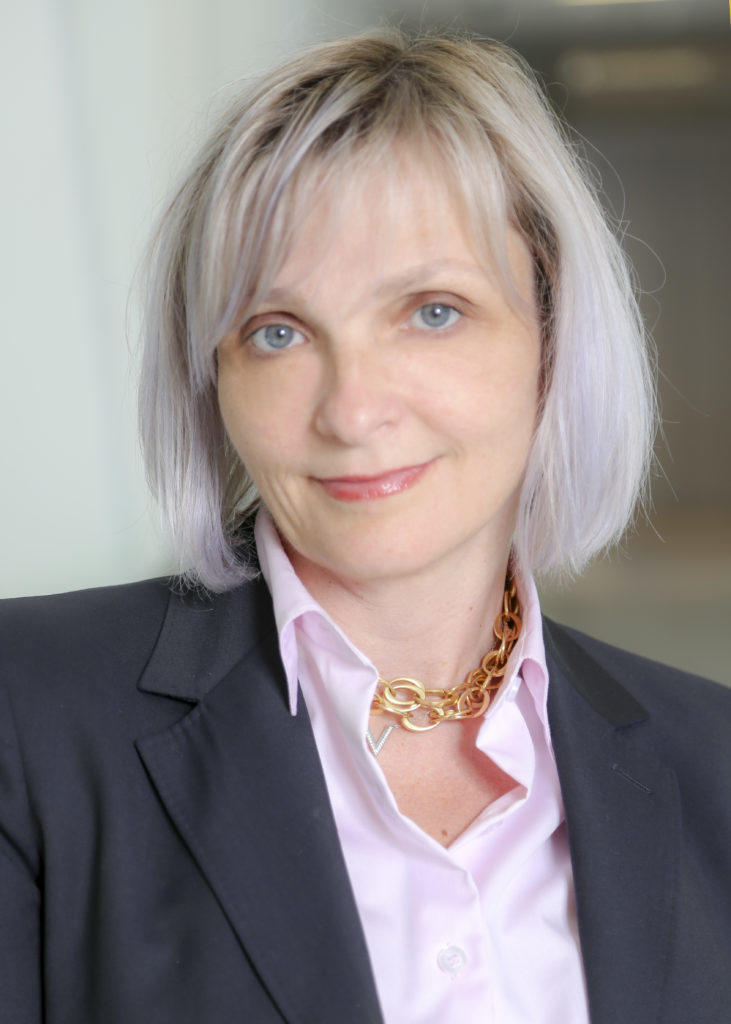 Mr. Wanklyn is the President, Chief Executive Officer, and a Director of Pipestone Energy. Mr. Wanklyn started his career at Canadian Hunter Exploration Ltd. in 1982 as an exploration geologist, and ultimately was the company's Exploration Manager.
Mr. Wanklyn was co-founder and CEO of Tidal Resources Inc. in 1993 ,which was then sold to Chauvco/Pioneer Canada in 1997 for approximately 2 times original value after having developed approximately 4,000 boepd of production. Mr. Wanklyn then co-founded and was CEO of privately funded Temple Exploration Inc. in 2001, which grew to 4,500 boepd prior to a sale to Husky Energy in 2004 at 6.5 times original investment. His team immediately started Temple Energy in 2004 which merged with Cequence Energy in 2010 where Mr. Wanklyn remained as President and CEO. Cequence grew to over 12,000 boepd and 126 mmboe of reserves, largely in the Simonette Montney. Mr. Wanklyn was previously Chief Executive Officer of Pipestone Oil Corp.
Mr. Wanklyn sits on the Advisory Board of the University of Calgary, Hotchkiss Brain Institute. He is a Director of private Connaught Energy, operating in the onshore United Kingdom, and was a past-Director of the Exploration and Producers Association of Canada. Mr. Wanklyn received an MSc. in Geology from the University of Colorado in 1985 and a B.Comm from the University of Alberta in 1981.