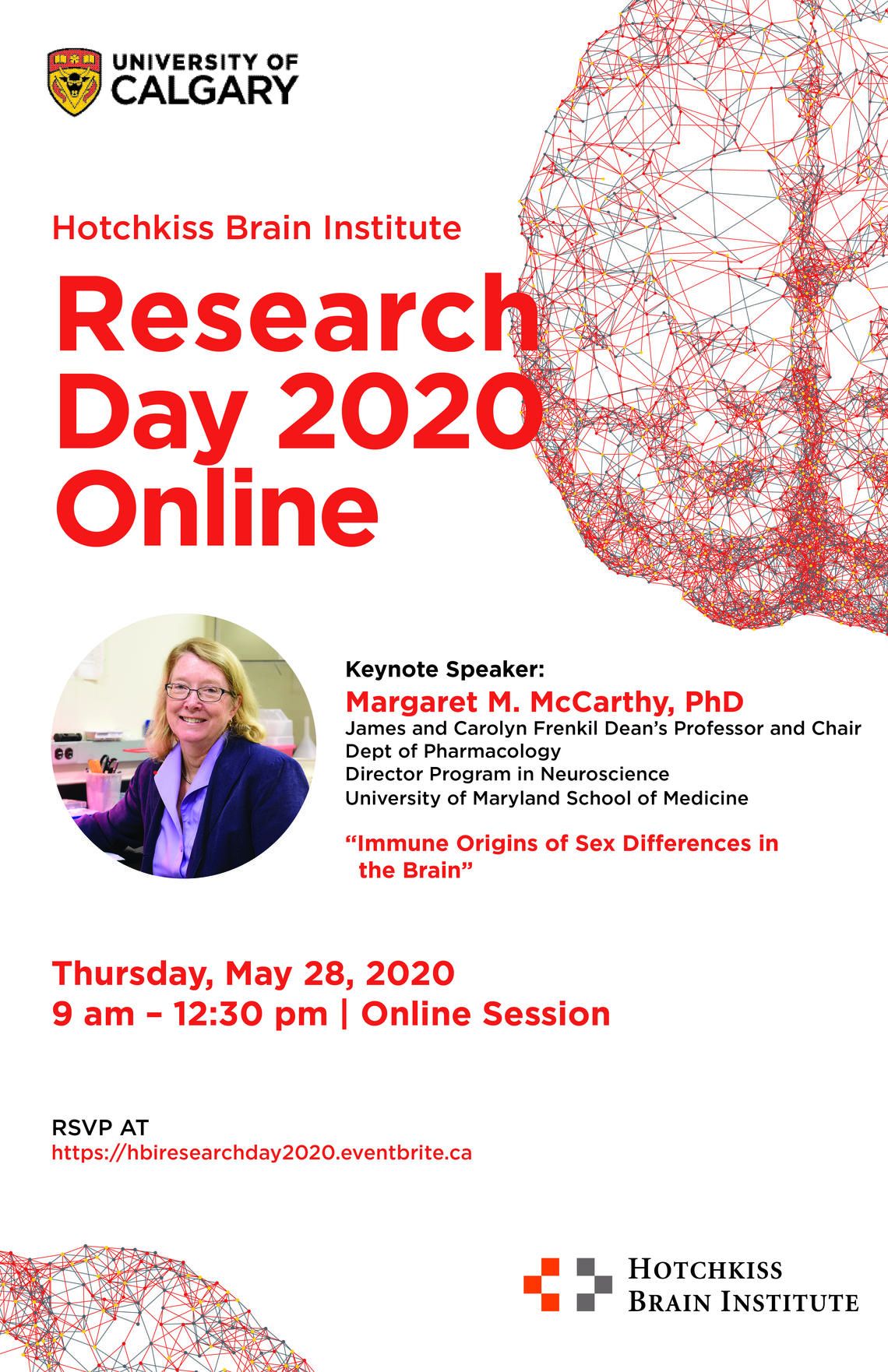 The HBI's 16th Annual Research Day
May 28, 2020 
The program has been restructured, and will now be a half-day online program, beginning at 9 am.
Instructions for login will be provided. Registration is required.
Join us for the HBI's 16th annual Research Day! 
This year's keynote speaker is Dr. Margaret M. McCarthy, PhD, James and Carolyn Frenkil Dean's Professor and Chair, Dept of Pharmacology, Director Program in Neuroscience, University of Maryland School of Medicine.
Dr. McCarthy's lecture is entitled Immune Origins of Sex Differences in the Brain.
The Research Day program will also include:
Talks by HBI researchers on cannabis and mental health


 

Presentations by the HBI's Postdoctoral Researcher of the Year, Dr. Junting Huang (Dr. Gerald Zamponi), and PhD Researcher of the Year, Dr. Stefan Lang, MD (Dr. Oury Monchi)


 
The popular Data Blitz session for trainees, an opportunity to present posters online and win prizes  
All trainees are encouraged to enter a poster! Please submit your abstract by May 7 at: Posters2020.
Registration for Research Day closes on May 26 at noon.