Research at the Mathison Centre
Expertise in mental health research focusing on child, youth and emerging adult populations spans the trajectory of development from perinatal and infancy into adolescence and beyond and emphasizes the understanding that negative outcomes can be prevented with early identification and intervention. This emphasis on healthy development and resiliency as opposed to focusing only on pathological states has the potential for enormous impact on reducing the burden of mental health problems on individuals, families and society as a whole.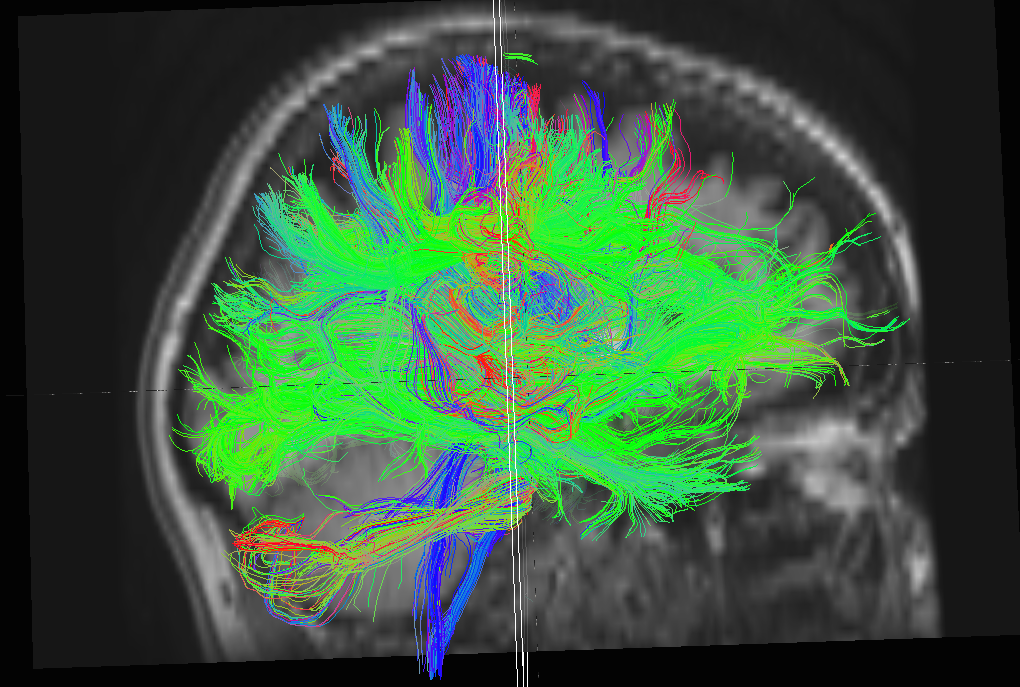 Dr. Darren Clark & Dr. R. Ramasubbu, University of Calgary
Clinical Research in Mental Health Disorders of Children and Youth
Paul Arnold, MD, PhD, FRCPC: Dr. Arnold is Director of the Mathison Centre and holds the Alberta-Innovates Chair in Translational Chair in Child and Youth Mental Health. His research focuses on the genetics of childhood anxiety disorders, particularly childhood obsessive-compulsive disorder
Jean Addington, PhD: Dr. Addington examines predictors and mechanisms of conversion to psychosis for those at clinical high risk. She is interested in early psychosis, including detection, prediction and treatment for those at clinical high risk of developing psychosis as well as those in the first stages of a psychotic illness.
Tamara Pringsheim, MD: Dr. Pringsheim focuses primarily on the use of antipsychotic medications in vulnerable populations including children, the elderly, and individuals with neurodegenerative disorders such as Parkinson's Disease and Huntington Disease.
Brain Development and Application of Advanced Imaging Technology
Signe Bray, PhD: Dr. Bray uses functional and structural magnetic resonance imaging (MRI) to study learning and cognition, with a focus on cognitive development and the effects of neurodevelopmental disorders on the brain.
Frank MacMaster, PhD: Dr. MacMaster holds the Cuthbertson & Fischer Chair in Pediatric Mental Health. His research focuses on the neurobiology of mental health in children and adolescents, with a core focus on mood disorders. He is currently co-leading a pilot study on the use of transcranial magnetic stimulation for the treatment of depression in adolescents.
Alexander McGirr, MD, PhD, FRCPC: Dr. McGirr is interested in the use of non-invasive neurostimulation techniques both as an investigative tool as well as a therapeutic intervention in clinical studies involving patients with depression.
Jaideep Bains, PhD: Dr. Bains studies how physiological and behavioral challenges, such as stress, lead to long-term changes in neural circuitry in the hypothalamus.
Matthew Hill, PhD: Dr. Hill is a Tier II Canada Research Chair in the Neurobiology of Stress. He studies the role of the endocannabinoid system in stress and has important translational interests in its role in mood disorders and anxiety.
Stephanie Borgland, PhD: Dr. Borgland is a Tier I Canada Research Chair in Molecular Physiology of Addiction. She seeks to understand disorders of appetitive motivation such as obesity and addiction.
Epidemiology and Population Health
Scott Patten, MD, PhD: Dr. Patten is an expert in the epidemiology of mood disorders. His goal is to integrate epidemiologic estimates of incidence, recurrence, prevalence, episode duration and mortality into a comprehensive epidemiologic picture.
Andrew Bulloch, PhD: Dr. Bulloch is interested in psychiatric epidemiology and pharmacoepidemiology. He has studied the determinants and negative consequences of major depression and bipolar disorders.
Gina Dimitropoulos, PhD: Dr. Dimitropoulos studies the mental health youth and emerging adults including development and testing of interventions, adverse childhood experiences systems transitioning and eating disorders.