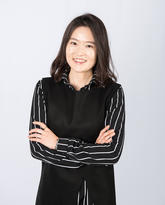 Yeonjung Lee
Assistant Professor
Faculty of Social Work
Full Member
Hotchkiss Brain Institute
B.S.W. (Bachelor of Social Work)
Ph.D. (Doctor of Philosophy)
M.S.W. (Master of Social Work)
Registered Social Worker
Research and teaching
Research areas
Dementia & Cognitive Disorders
Economic and health outcomes of caregiving
aging in poverty
aging-in-place
long-term care
psychosocial risk factors and interventions for dementia
Research activities
I joined the Faculty of Social Work, University of Calgary as an Assistant Professor in 2014. Before joining the Faculty, I taught at the University of Pittsburgh School of Social Work. My research focuses on how to improve the quality of life for older adults. Along these lines, my research activities and interests include to examine 1) outcomes of caregiving for older adults, 2) psychosocial risk factors and interventions for dementia, 3) aging-in-place and long-term care in later life, 4) aging in poverty and wealth inequality in later life. My methodological approach is mostly population-based secondary data analysis and cross-national comparative study. I currently have research projects active in South Korea, US, and Canada.
My current research activities include the following:
1. Outcomes of caregiving: This project examines the economic and health outcomes of family caregiving for older adults as well as people with dementia and the moderating factors to affect these relationships. For this project, I use the secondary dataset such as US Health and Retirement Study, General Social Survey, and Canadian Longitudinal Study on Aging.
2. Psychosocial risk factors and interventions for dementia: There is scant research that explains the risk factors for dementia and Alzheimer's disease from non-medical perspectives. I conduct a literature review about psychosocial risk factors and non-pharmacological interventions for dementia.
3. Aging-in-place and long-term care in later life: This project examines what makes aging-in-place possible and how older adults with chronic health conditions and impairment can be better served at the home- and community-based settings.