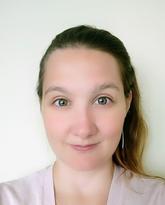 Veronica Bruno
Clinical Assistant Professor
Clinical Neurosciences
Full Member
Hotchkiss Brain Institute
M.D. (Doctor of Medicine)
M.P.H. (Master of Public Health)
Research and teaching
Research activities
My research interests are focused on non-motor symptoms of Parkinson's disease (PD), as well as in Evidence-Based Medicine (EBM).
Regarding non-motor symptoms of PD, one of my main interests is to understand the prevalence, physiopathology, and comorbidities of pain in this population. I am currently conducting an epidemiologic/ clinical study with the primary objective of evaluating the effects of the different types of pain (musculoskeletal, dystonic, radicular and central) in PD on quality of life including its multiple domains by using validated measurement tools in patients with PD. This study aims to additionally explore the association of pain with motor and non-motor symptoms of PD and caregiver burden.
To improve the understanding of the physiopathology of pain in PD, we are designing a pilot study for the use of functional MR (resting state and stimulus-evoked MR) in different pain subtypes.
In relationship to the generation of EBM treatments for PD, I am the principal investigator for two investigator-initiated clinical trials for the treatment of pain and anxiety in this population. I am also a member of the International Parkinson and Movement Disorders Society Non-Motor Parkinson's Disease Study Group and the Evidence-Based Medicine in Movement Disorders Committee currently working in the development of new guidelines for the treatment of PD and other Movement Disorders.
Awards
Peggy Cahn Fund Fellowship, Harvard T.H. Chan School of Public Health 2015
American Academy of Neurology (AAN) Annual Meeting Fellow Scholarship 2015