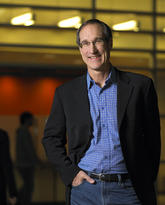 Thomas E. Feasby
Professor Emeritus
Clinical Neurosciences
Full Member
Hotchkiss Brain Institute
Biography
Dr. Feasby received his MD degree from the University of Manitoba, trained in Neurology at the University of Western Ontario, completed a research fellowship at the Institute of Neurology in London, UK, and trained in health services research at the RAND Corporation in Santa Monica, California and UCLA. He founded Canada's leading stroke program in Calgary, and the Calgary Neuromuscular and ALS Clinics.
As the Head from 1992-2002, he built the Department of Clinical Neurosciences in Calgary into the leading department in Canada. His early research focused on the pathophysiology and treatment of nerve diseases, especially Guillain-Barré Syndrome. His current research is in health services, specifically the quality, appropriateness and overuse of medical interventions. His research has been supported by the Canadian Institutes of Health Research. He has published over 100 scientific research papers as well as op-ed articles in leading Canadian newspapers. He was Vice-President of Academic Affairs at Capital Health in Edmonton and Associate Dean in the Faculty of Medicine at the University of Alberta from 2003-07. He served as Dean of the Faculty of Medicine at the University of Calgary from 2007-2012.
He currently serves on the Board of the Heart and Stroke Foundation of Canada and the Strategic Advisory Board of the O'Brien Institute for Public Health. He received an honourary DSc from Western University in 2014 and was named to the Order of Canada in 2017.