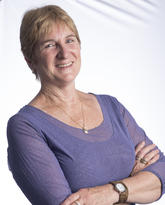 Theresa Green
Professorial Nursing Research Unit
Gold Coast University Hospital
Adjunct Assistant Professor
Faculty of Nursing
Associate Member
Hotchkiss Brain Institute
Preferred method of communication
Queensland University of Technology/Faculty of Health/School of Nursing
Level 3 N Block
Kelvin Grove, QLD AU 4059
Professorial Nursing Research Unit, Neurology/Stroke RBWH
Visiting Research Fellow, Gold Coast University Hospital
Administrative Assistant:
Ms. Sharon Ireland
sharon@health.qld.gov.au or Sharon.ireland@qut.edu.au
Research and teaching
Research activities
I am an international member of HBI, living in Brisbane Au; I am currently a Professor of Nursing at the Queensland University of Technology, with a joint professorial nursing research chair at the Metro North Hospital and Health Service, Department of Internal Medicine (Neurology/Stroke). I hold a current adjunct Assistant Professor position in the Faculty of Nursing at the University of Calgary. My teaching assignments at the U of C included undergraduate pathophysiology, graduate level advanced practice nursing, and doctoral level thesis seminar. I also worked with the Alberta Provincial Stroke Strategy and the University of Alberta to create an on-line graduate level interprofessional Evidence Based rehabilitation Certificate (2013) in which I have co-taught.
My research activity, including my PhD and post-doctoral studies, has primarily focused on the impact of neurological disease, including stroke, on patients and caregiver outcomes. I have experience with quantitative, qualitative and mixed method research methodologies. I have been involved in national clinical trials (Canada) examining community support and education strategies for patients and caregivers; explored Advance Care Planning following stroke with co-investigators from the Faculty of Medicine Palliative Care program and the Faculty of Nursing, and the impact of deep brain stimulation on quality of life for patients with treatment resistant depression. The support needs of patients with early onset dementia and their carers have also been explored in qualitative research.
My unfolding program of research in Queensland follows a similar path, with active research in stroke care and outcomes for patients and caregivers/families. I hold a Visiting Research Fellow position with the Gold Coast University Hospital, Neurology Department.