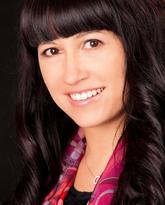 Tamara Pringsheim
Associate Professor
Clinical Neurosciences
Community Health Sciences
Psychiatry
Paediatrics
Full Member
Hotchkiss Brain Institute
M.D. (Doctor of Medicine)
M.Sc. (Master of Science)
Research and teaching
Research activities
My primary research interest is in the use of antipsychotic medications in vulnerable populations, including children, the elderly, and individuals with neurodegenerative disorders such as Parkinson's Disease and Huntington Disease. I am interested in helping physicians put knowledge into practice and improve standards of care by using knowledge synthesis and knowledge translation strategies to promote drug safety and effective treatment for neuropsychiatric disorders.I have spent the past three years developing and promoting antipsychotic safety monitoring guidelines for children, the CAMESA guidelines. These evidence based guidelines have been officially endorsed by the Canadian Pediatric Society and we are in the active dissemination phase of our work.
I have a prospective cohort study of children started on antipsychotic medications for disruptive behaviour disorders in which we are monitoring both metabolic and extrapyramidal side effects, and the feasibility of monitoring activities. I am developing an educational curriculum for residency education and physicians in practice on the assessment and treatment of aggression in children with disruptive behaviour disorders, as our research has shown that this is the area of greatest growth in antipsychotic use in Canadian children. I am working on a number of projects related to antipsychotic use in adult populations, including developing a clinical decision support system for monitoring antipsychotic drug safety in adults, updating the Canadian Schizophrenia Guidelines, and evaluating the use of antipsychotic medications in institutionalized elderly patients with Parkinson's Disease. I am also analyzing national pharmacoepidemiologic data on the use of antipsychotic medications over the past decade, to better understand trends in the use of these medications over time.
I am a member of the American Academy of Neurology Guidelines Subcommittee, and provide methodological expertise to the committee and help with their guideline projects. I am currently assisting in the development of a guideline on the treatment of autism. Last year, I published Canadian Guidelines on the Treatment of Tourette Syndrome, and we are now creating a companion guideline summary for children, and for parents, which will summarize the contents of the guidelines into a child and parent friendly format.