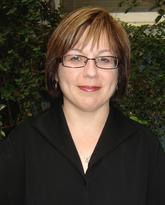 Susan Graham
Professor
Psychology
Full Member
Hotchkiss Brain Institute
Ph.D. (Doctor of Philosophy)
Research and teaching
Research activities
My research focuses on the emergence of language and cognition during the infancy and preschool years. In particular, a central goal has been to clarify how developments in social-cognitive abilities and cognitive abilities influence language acquisition (and vice versa). At the present time, I have two primary research programs in my lab. One line of research, funded by an operating grant from SSHRC (Graham PI), examines the developmental of communicative competence and referential understanding during the preschool years. My second line of research, which is funded by an operating grant from NSERC (Graham PI), examines infants' and preschoolers' reasoning about object categories and object properties.
I also have two key collaborative lines of research. In collaboration with Dr. S. Curtin (and funded by SSHRC, Curtin PI), we are examining young infants' acquistion of the fundamental sounds forms of their native language. In collaboration with Dr. S. Tough and the All our Babies research team, we are examining risk factors for poor language and cognitive outcomes in a prospective longitudinal study of women and their children (various funders, including SSHRC Insights Development Grant, Graham PI).
My educational activities include undergraduate instruction in the Dept of Psychology as well as graduate student training in Clinical Psychology. From 2007 to 2014, I served as the Director of the Clinical Psychology graduate program.