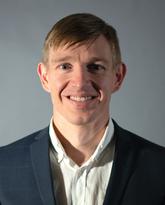 Steven Peters
Clinical Assistant Professor
Clinical Neurosciences
Full Member
Hotchkiss Brain Institute
Research and teaching
Research activities
Aim to establish a registry of cerebral vasculopathies focusing on imaging and biomarkers for differentiation of atherosclerotic, inflammatory and genetic causes.
Support of stroke clinical trial infrastructure through active patient recruitment and enrollment.
Inpatient Neurology: National survey of inpatient neurology care delivery models, patient characteristics, and establishment of a national network for collaboration on inpatient neurology.