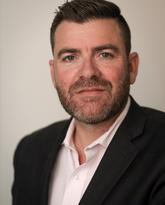 Robert Tanguay
Clinical Lecturer
Department of Psychiatry
Full Member
Hotchkiss Brain Institute
B.Sc. (Bachelor of Science)
M.D. (Doctor of Medicine)
FRCPC
Research and teaching
Research areas
Mental Health
pain
Addiction
Opioids
Cannabis
Chronic opioid therapy
Opioid use disorder
Research activities
Focus on pain, opioids, cannabis, and addictions and the interlink between pain and addictions. Current recipient of SUAP Grant with Health Canada for Indigenous Opioid Use Disorder treatment. CIHR grant applications for Opioids in cancer and CBD for migraine. Current matched cohort clinical study for opioid taper and psychiatric stabilization prior to Spinal Surgery - TOPPS clinic.
Biography
Dr. Rob Tanguay is a FRCPC psychiatrist who is fellowship trained and sub-specialized in both Addiction Medicine, certified under the International Society of Addiction's Medicine (ISAM) and Canadian Society of Addiction's Medicine (CSAM), and Pain Medicine. He is the Provincial Medical Lead for Opioid Dependency Treatment Training for Addictions and Mental Health, Alberta Health Services, the Executive Director of the Canadian Opioid Deprescibing Institute (CODi), the Executive Director of the Transitional Outpatient Patient Program for Pain (TOPPS), the President Elect of the Pain Society of Alberta, the CSAM Regional Director for Alberta and NWT, and Member of the Alberta Pain Strategy Steering Committee.
Dr. Tanguay's interests in research are in addictions, pain, cannabis, and opioids. Specifically he is interested in the overlap of chronic opioid therapy and opioid use disorder. He is interested in the effects of opioids on the brain and functioning in the setting of chronic pain. He is currently the co-investigator of the "Enhancing Primary Care Capacity for Evidence-Based & Community-Oriented Opioid Treatment in Indigenous Contexts in Alberta: Feasibility & Scale-Up of a Telehealth Model for Suboxone® Delivery", a Health Canada Substance Use and Addictions Program (SUAP) grant. His current clinical research, an unfunded trial, is on the effects of opioid deprescribing and psychiatric stabilization prior to thoracolumbar spinal surgery.
Dr. Tanguay's current clinical positions include working in pain medicine as the Medical Lead of the TOPPS clinic (Transitional Outpatient Pain Program for Spine) and a Pain, Psychiatric, and Addictions Consultant for the Opioid Deprescribing Program, Alberta Health Services, for which he developed.