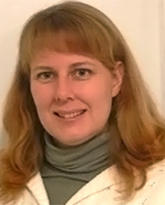 Patricia Ebert
Clinical Neuropsychologist
Seniors Health AHS
Associate Member
Hotchkiss Brain Institute
Ph.D. (Doctor of Philosophy)
Research and teaching
Research areas
Dementia & Cognitive disorders
movement disorders
Research activities
Early identification of mild cognitive impairment, dementia, and neurodegenerative disorders using cognitive screening measures, neuropsychological measures, and/or biomarkers.
Improved differential diagnosis of neurodegenerative disorders using neuropsychological measures.
Development of neuropsychological interventions to support or improve cognition or behaviour in MCI or neurodegenerative disorders.
Predictors of benefit following neuropsychological intervention or cognitive rehabilitation.
Role of personality and attitudes in cognition and/or cognitive rehabilitation.
Prevention or delay of onset of neurodegenerative disorders using lifestyle or non-pharmacological interventions
Translation of research findings to clinical practice.