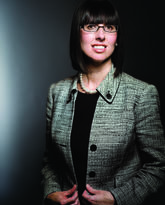 Nathalie Jetté
Professor of Neurology and Population Health Science and Policy
Icahn School of Medicine at Mount Sinai
Associate Professor
Clinical Neurosciences
Community Health Sciences
Associate Member
Hotchkiss Brain Institute
M.D. (Doctor of Medicine)
M.Sc. (Master of Science)
FRCPC
Research and teaching
Research activities
Dr. Jette has been the recipient of over 50 research, teaching and clinical awards, including the ILAE Ambassador for Epilepsy Award in 2017. As part of her research program, she studies appropriateness and quality-of-care, disparities in care, health outcomes (especially surgical) and psychiatric comorbidities, and determines how best to optimize these outcomes in persons living with epilepsy. Her team uses a variety of data sources (e.g. electronic health records, administrative data, registry data) and statistical approaches to study neurological outcomes and to develop prediction tools and decision models to help clinicians provide the best possible care to persons living with epilepsy and other neurological conditions. She is also involved in knowledge translation research (including development of e-tools and apps) to enhance the dissemination of evidence-based practice to improve epilepsy and other neurological outcomes.
Biography
Nathalie Jette, MSc, MD, FRCPC is an adjunct Professor in the Department of Clinical Neurosciences and Community Health Sciences at the University of Calgary. She is also Professor of Neurology and Population Health Science & Policy and the Bludhorn Professor of International Medicine at the Icahn School of Medicine at Mount Sinai (ISMMS). She is a health services researcher, epileptologist, Vice Chair for Clinical Research Neurology and Chief of the Division of Health Outcomes and Knowledge Translation Research across the ISMMS health system.
She has held investigator awards from the Canadian Institutes of Health Research, the Canada Research Chair Program and Alberta Innovates Health Solutions (formerly Alberta Heritage Foundation for Medical Research). She is past President of the Canadian League Against Epilepsy, Chair of ILAE North America of the International League Against Epilepsy (ILAE) and Chair of the ILAE Guidelines Task Force. She is a member of the CLAE and American Epilepsy Society executive committees. She is an Associate Editor for Epilepsia and sits on the editorial board of Neurology and JAMA Neurology. She also maintains an active inpatient and outpatient epilepsy practice within the Mount Sinai Health System.