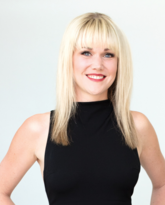 Melanie Noel
Associate Professor
Department of Psychology
Adjunct Assistant Professor
Department of Anesthesia
Full Member
Hotchkiss Brain Institute
B.Sc. (Bachelor of Science)
Ph.D. (Doctor of Philosophy)
M.Sc. (Master of Science)
RPsych
Research and teaching
Research areas
Mental Health
Spinal Cord / Nerve Injury & Pain,
Stress
acute and chronic pediatric pain
pain in children and adolescents
memory and pain
chronic pain and associated mental health comorbidities
biopsychosocial factors with pain
Research activities
Pain is ubiquitous in childhood. Medical procedures, injuries, and surgeries that result in acute pain are very common during childhood. Moreover, chronic pain (i.e., pain lasting > 3 months) is a growing epidemic in adolescence, affecting 15-40% of youth and costing nearly $15 billion CAD/year, exceeding the costs of childhood asthma and obesity.
Pain is not limited to childhood. Poorly managed acute pain during childhood has long-lasting effects on health that can persist well into adulthood and lead to distressing memories, fears, and avoidance of medical care. As well, many (33-64%) adolescents with chronic pain grow up to become adults with chronic pain and mental health disorders.
Pain exists on a spectrum from acute to chronic. As a field, we do not yet know how to prevent pain or its transition to chronicity and how to best optimize interventions to reduce the impact of pain when it becomes chronic. Moreover, little is known about the mechanisms underlying individual trajectories of acute and chronic pediatric pain that confer risk for a prolonged course of pain and persistent mental health issues. Prospective studies utilizing rigorous, objective assessments of cognitive, behavioral, social, and neurobiological mechanisms are needed to propel forward our understanding of how pain problems develop in children.
Beyond uncovering risk factors for the development of chronic pain in youth, new pain treatments tailored to the individual child are critically needed given the underutilization and small effects of existing treatments. My research program will address these gaps by 1) Testing novel interventions to modify children's memories for acute pain to optimize future health outcomes; and 2) Examining risk factors for both the development and maintenance of chronic pain and associated mental health comorbidities (PTSD).
My research themes are tied together by a focus on child pain, and integrative approach to understanding biopsychosocial factors involved in pain, and an emphasis on modifying those factors in interventions to improve pain and health.
Biography
Melanie Noel, PhD, RPsych is an Associate Professor of Clinical Psychology at the University of Calgary and a Full Member of the Alberta Children's Hospital Research Institute and the Hotchkiss Brain Institute. She directs the PEAK (Pain Education, Advocacy, Knowledge) lab within the Vi Riddell Pain & Rehabilitation Centre at the Alberta Children's Hospital in Canada. Dr. Noel's expertise is on children's memories for pain and co-occurring mental health issues and pediatric chronic pain. She published guiding conceptual models of children's pain memory development, co-occurring PTSD and chronic pain, and fear-avoidance. In recognition of her contributions to advancing knowledge of the psychological aspects of children's pain, Dr. Noel received early career awards from the International Association for the Study of Pain (IASP), the Canadian Pain Society, the American Pain Society, the Canadian Psychological Association, and the Society of Pediatric Psychology. She was named Avenue Magazine Calgary's Top 40 Under 40 (Class of 2017) and a Killam Emerging Research Leader (2020).

Affiliations:
Alberta Children's Hospital Research Institute (ACHRI)
The Mathison Centre for Mental Health & Resesarch Education
Awards
International Association for the Study of Pain Ulf Lindblom Young Investigator Award for Clinical Science - 2018
Journal of Pediatric Psychology Most Cited Paper Award - 2018
Society of Pediatric Psychology Donald K. Routh Early Career Award - 2018
American Pain Society Young Investigator Travel Award - 2018