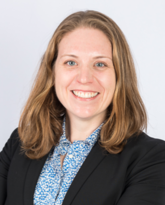 Meghan McDonough
Associate Professor
Faculty of Kinesiology
Full Member
Hotchkiss Brain Institute
B.Sc. (Bachelor of Science)
M.Sc. (Master of Science)
Ph.D. (Doctor of Philosophy)
Research and teaching
Research areas
Health & exercise psychology
Social relationships in physical activity
Stress coping & emotion
Physical activity for cancer survivors
Aging
Positive youth development
motivation
Dementia & Cognitive Disorders
Mental Health
Research activities
My research focuses on social relationships and support in physical activity and their role in motivation and physical activity, coping with stress, and psychological well-being. My work includes studies with older adults and clinical populations (specifically cancer survivors, Parkinson's patients), with a particular interest in vulnerable populations, including those with low income, diverse populations, and those who are socially isolated. My current SSHRC-funded research with older adults is examining social support processes related to physical activity and psychological well-being.
My work with cancer survivors has a strong focus on the role of exercise and social support in coping with stress, including psychological growth in the wake of the traumatic experience of cancer.
With Parkinson's patents, I have examined the role of social comparisons and social support in motivation and resistance towards participating in exercise programs. I also have experience examining how social factors are associated with psychosocial well-being and health risk behaviours in low-income youth, including publications examining social predictors of substance use risk in adolescents.
I have expertise in quantitative and qualitative methodologies, including teaching a graduate course in qualitative research in kinesiology.