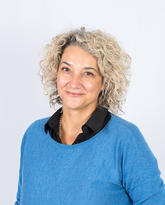 Lorraine Venturato
Associate Professor
Faculty of Nursing
Chair in Gerontology
Full Member
Hotchkiss Brain Institute
B.B.A. (Bachelor of Business Administration)
B.N. (Bachelor of Nursing)
Ph.D. (Doctor of Philosophy)
Research and teaching
Research areas
Dementia & Cognitive Disorders
gerontology
dementia
Research activities
Dr. Lorraine Venturato is an Associate Professor with a Chair in Gerontology in the Faculty of Nursing at the University of Calgary. She has extensive experience as a clinician, educator and researcher in care of older people across the full spectrum of care, with a particular focus on community and long-term care services. From 2007 – 2014, Dr. Venturato held a jointly funded position between Griffith University and RSL Care (An Australian aged care service provider) to develop an industry based research program and to enhance the uptake of research into practice in care of older people.
Dr. Venturato's current research focuses on service delivery and workforce development, including the development and evaluation of innovative models of care and professional practice models for the delivery of care to older people. She is also engaged in translational research through action research and practice development in long-term care settings, and has funded projects that aim to bridge the gap between education, research and practice in care of older people. Her clinical research focuses on quality of life, quality of care and models of care for people living with dementia.
Dr. Venturato is also an Adjunct Associate Professor at Griffith University in Australia and currently has research projects active in both Australia and Canada.