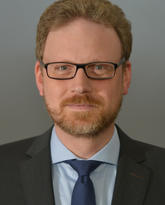 Karl Martin Klein
Associate Professor
Clinical Neurosciences
Community Health Sciences
Medical Genetics
Full Member
Hotchkiss Brain Institute
Research and teaching
Research areas
Epilepsy
Genetics of epilepsy
Adult and pediatric epileptic encephalopathies
Familial epilepsy
Antiepileptic drugs
Research activities
My research focuses on the genetics of epilepsy. Genetic factors play a major role in the etiology of epilepsy. Identifying an underlying genetic cause in a patient with epilepsy has a major impact on diagnosis as well as patient information and management. The genetic diagnosis avoids further potentially harmful diagnostic tests, may allow to anticipate prognosis, allows genetic counselling and is beginning to inform treatment.
I am particularly interested in multiplex families with epilepsy as well as adult and pediatric patients with epileptic encephalopathies. These patients are likely to carry a mutation in a gene of major effect which can be identified using next generation sequencing techniques.
A backbone of this research is careful phenotyping i.e. the detailed clinical characterization of each individual. This allows identifying the family members who are likely to have the familial epilepsy and distinguish them from the family members who have epilepsy because of external factors such as stroke or head trauma (phenocopies). Furthermore, the individual phenotype is of considerable importance to delineate the spectrum of phenotypes that is associated with a specific gene mutation. I am a member of multiple international epilepsy genetic consortia aiming to unravel epilepsies with complex inheritance where multiple gene variants and environmental factors in concert increase the risk of epilepsy.
I also have a strong interest in precision medicine. I am collaborating with basic scientists to develop model organisms which can be used to investigate the functional changes caused by a gene mutation and test available and newly developed antiepileptic drugs. The ultimate aim is to select the antiepileptic drug with a highest chance of success based on the genetic cause.