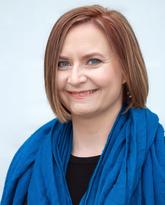 Kara Murias
Assistant Professor
Paediatrics
Clinical Neurosciences
Full Member
Hotchkiss Brain Institute
M.D. (Doctor of Medicine)
Ph.D. (Doctor of Philosophy)
M.Sc. (Master of Science)
FRCPC
Research and teaching
Research areas
Brain
Cognitive development
Neurodevelopmental disorders
Neuroimaging
Neurodevelopment
Research activities
My research interest is to better understand the underlying processes (both dysfunction and plasticity) that contribute to the cognitive and behavioural outcomes of children with developmental and neurological conditions.
Children with neurologic disease, such as perinatal injury or epilepsy, are at higher risk for behavioural and cognitive concerns as they develop. In many cases these presentations are similar to children with neurodevelopmental disorders (for example Attention Deficit Hyperactivity Disorder- ADHD) that have no known injury or disease. While the risk factors in each individual patient are unique, there is significant overlap in the presentation of neurodevelopmental conditions. On the other hand, the long-term outcomes for children at risk vary widely and can be hard to predict. Rigorous and systematic evaluation of behavioural and cognitive concerns that arise in children with neurological conditions, as well as their response to treatment, will improve care and prognosis for these children, but will also lead to new insights into the underlying biological processes of atypical child development.
The ultimate goal of this research program is to contribute new information on the neural mechanisms of atypical development, while advancing knowledge of the risk factors, treatment effects and clinical outcomes of children with neurodevelopmental concerns.
As a clinician researcher within Pediatrics my education interests focus on enhancing and improving research training within Developmental Pediatrics. I am the research mentor for the Developmental Pediatric Residency Training Committee and will be working on organizing Neurodevelopmental Rounds for researchers, clinicians, and trainees interested in clinically relevant neurodevelopmental research.