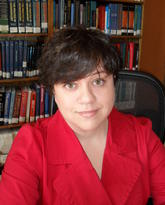 Jodie M. Burton
Assistant Clinical Professor
Clinical Neurosciences
Full Member
Hotchkiss Brain Institute
Research and teaching
Research activities
My research activities focus on the clinical aspects of multiple sclerosis (MS). My Main focus of research is on the role of vitamin D in the treatment and prevention of MS, and determination of the appropriate level and dose to achieve meaningful benefits in this population. A safety phase I/II trial of high-dose oral vitamin D3 has been completed. Further research is planned to more rigorously determine the potential role of vitamin D in relapse prevention, MRI activity in those with relapsing MS and its role as a predictor and target in those with a clinically isolated syndrome (the first demyelinating event).

Another area of interest is working towards a standardized and validated definition of treatment failure and the risks and benefits of the various management options for those with aggressive and rapidly disabling MS including conventional chemotherapeutic agents and novel immunomodulators. I am also interested in the impact of pregnancy and reproductive hormones on MS activity.

Finally, I have an overall interest in clinical epidemiology and the design, methodology, and analysis of observational and clinical trials in MS and neurology in general.