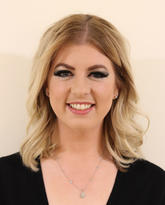 Jillian Miller
Assistant Professor
Anesthesiology, Perioperative and Pain Medicine
Full Member
Hotchkiss Brain Institute
PhD
University of British Columbia, 2015
Research and teaching
Activities
I am a Developmental Neuroscientist in the Department of Anesthesiology, Perioperative and Pain Medicine at the University of Calgary. I have been studying pediatric pain in both healthy and clinical populations for over a decade. I have expertise in both acute and chronic pain and the transitions in-between, from infancy through to early adulthood.
I lead the Pediatric Anesthesia, Imaging & Neurodevelopmental Science (PAINS) lab located at the Alberta Children's Hospital. I am committed to exploring the impact of pain and anesthesia on the developing brain, and the mechanisms underlying the development and maintenance of chronic pain in youth. I use a variety of bio-behavioural methods to explore these research questions, including state-of-the-art neuroimaging techniques.
Currently, I have 3 main lines of research. Firstly, I am exploring the relationships between post-traumatic stress symptoms and the development of pain symptomology and pain sensitization in youth recruited from a community-based mental health centre. The earlier that we are able to identify at-risk individuals and intervene, the more likely we will be able to interrupt the transition from acute to chronic pain. Secondly, I am introducing repetitive transcranial magnetic stimulation (rTMS) to the intensive pain rehabilitation program at the Alberta Children's Hospital. We will use rTMS to target an area of the brain we know to be altered by chronic pain in order to enhance improvements in patient outcomes. Finally, I will be co-leading a randomized clinical trial to explore the effects of repeated sucrose administration on the developing brains and neurodevelopmental outcomes of infants born very preterm (born <32 weeks gestational age).
Each of these projects involve multidisciplinary teams, and support the development of future clinical scientists. The goal of this research is to provide evidence for interventions to improve the longterm outcomes of youth and families.
Awards
Canadian Institutes of Health Research Project Scheme Grant [Co-Investigator] Jan 2020 – Jan 2025
Strategy for Patient Oriented Research [Co-Investigator], Canadian Institutes of Health Research, Sept 2016 – Sept 2021
Early Career Investigator Pain Research Grant [Principal Investigator],Canadian Pain Society/Pfizer Canada, June 2020 – June 2021
Fellowship, Canadian Institutes of Health Research, Aug 2017– Aug 2020
Bridge Funding [Co-Investigator], The Alberta Children's Hospital Research Institute for Child and Maternal Health Behaviour and the Developing Brain Theme, Jan 2019 – Jan 2020
Research Award in Neuroanesthesia [Co-Investigator], Canadian Anesthesiologists' Society, May 2018 – May 2019
Health Outcomes Improvement Fund [Co-Investigator] Maternal Newborn Child & Youth Strategic Clinical Network, Mar 2017 – Mar 2019
Cumming School of Medicine Postdoctoral Scholarship, University of Calgary, Oct 2015 – Oct 2018