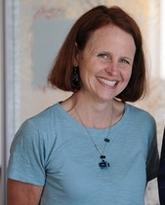 Gabrielle Wilcox
Associate Professor
Werklund School of Education
Full Member
Hotchkiss Brain Institute
Psy.D., School Psychology
2009
MSc., School Psychology
2001
BSc, Education
1997
Registered Psychologist in Alberta (4063)
Nationally Certified School Psychologist (32238)
Cognitive Behaviour Therapy
Research and teaching
Research areas
Mental Health
Mental health in schools
neuropsychology
literacy assessment and intervention
developmental psychopathology: ADHD and disruptive disorders of childhood
intellectual disabilities
Research activities
My program of research has three primary components, two of which align with the University of Calgary's Brain and Behaviour research theme. The third area of research overlaps with the educational goal of the strategic plan.
The first, mental health in schools, has included research on the relationship between anxiety and academic engagement in a large data set. We are analyzing the results of another study examining personal and social connectedness factors that contribute to successful transition to university. Additionally, I am on the Mental Health NeuroTeam, and we are examining the relationship between mental health and school success. I have taken an active part in this research team, especially related to how mental health is assessed in school settings and in gaining access to schools.
The second, neuropsychology assessment and intervention, has involved better understanding diagnosis and treatment of ADHD as well as a study that is underway to provide updated pediatric norms for motor tests, and a planned study with Drs. MacMaster and Makarenko on the effectiveness or combining transcranial direct current stimulation (TDCS) and an evidence-based reading fluency intervention, which will include both imaging and skill-based assessment. I have also been co-leading, with Dr. MacMaster, a new initiative attempting to better connect neuroscience and education: Neuroscience, Education, Research, and Design.
The third highlights the intersection between teaching and research. In this line of research, we are examining practices related to teaching and assessing clinical reasoning in school psychology. This areas of research overlaps with the education goal of the strategic plan as clinical reasoning is an integral aspect of psychologists' skill in supporting mental health in their clients.
Biography
In January 2013, Dr. Wilcox moved to Alberta from Pennsylvania, where she spent most of her life. She is married with two school-aged sons. She earned a BSE in English Education and an MS in School Psychology at Millersville University. She practiced as a school psychologist for eight years, primarily serving students with intellectual disabilities or severe emotional/behavioral problems, before completing her PsyD in School Psychology at Philadelphia College of Osteopathic Medicine (PCOM) in 2009. She completed post-doctoral training in clinical neuropsychology, where she practiced as a licensed psychologist until joining the Werklund School of Education at the University of Calgary. Dr. Wilcox is a Registered Psychologist in Alberta and a Nationally Certified School Psychologist.
Affiliations:
Mathison Centre for Mental Health Research, Associate Member
National Ass'n, of School Psychologists
Trainers of School Psychologists
National Academy of Neuropsychology
Canadian Psychological Association
Awards
University of Calgary Teaching and Learning Award for Curriculum Development - 2015