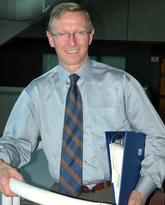 Donald Addington
Full Member
Hotchkiss Brain Institute
Professor
Psychiatry
M.D. (Doctor of Medicine)
Research and teaching
Research activities
Dr. Donald Addington is a professor in the Department of Psychiatry, a member of the Mathison Centre for Mental Health Research and Education and the Hotchkiss Brain Institute. He is active in research, education, clinical practice and administration. His research activities focus on access and quality of mental health services with a particular focus on schizophrenia and early psychosis intervention.
Dr. Addington has developed a number of tools that have had a broad impact on the quality of health care delivery. These include clinical practice guidelines, psychiatric status rating scales, fidelity scales, risk adjustment models and performance measures. In 2016 he published the First Episode Psychosis Fidelity Scale (FEPS-FS) a tool that assesses access and quality of first episode psychosis services. This is already being used in a large scale, three-year US federally funded implementation study across 32 states. The scale has been tested in the Early Psychosis Intervention Ontario Network and has been translated into Italian. In 2017 he published the Canadian Clinical Practice Guidelines for Schizophrenia and Schizophrenia Spectrum Disorders, which was funded in part through a knowledge synthesis grant from the Mathison Centre.
In education, he was an author on a Royal College of Physicians and Surgeons document Core mental health competencies for Physicians. This document is being used as the platform to support the development of core competencies for Royal College specialties and subspecialties. Dr. Addington consults with various Royal College Specialty Trainees Committees to develop specialty specific mental health core competencies. His clinical practice is focused on early intervention in schizophrenia. His administrative practice lies in consulting to and providing training to regulators, funders and providers of evidence based services for individuals with a first episode psychosis.

Professor Addington has over 130 peer reviewed publications and has received grants from the National Institutes of Health, Canadian Institutes of Health Research and Alberta Heritage Foundation for Medical Research. He established the psychosis research group at the University of Calgary in 1986, a group that continues to the present time and is now a component of the Mathison Centre. In 1990 he published the Calgary Depression Scale for Schizophrenia which has become the internationally recognized gold standard for the assessment of depression in schizophrenia and has been translated into 40 languages. Nationally, Dr. Addington has chaired working groups for the development of the Canadian Clinical Practice Guidelines for Schizophrenia. In Calgary he has obtained competitive health services grant support to develop the First Episode Psychosis services comprised of both first episode psychosis clinics and specialized clinics for those at high risk of developing schizophrenia. These services have now become established components of Alberta Health Services.In addition to his research career Dr. Addington was for 11 years the Chairman of the Department of Psychiatry at the University of Calgary and Head Calgary Health Region Regional Clinical Department of Psychiatry. He then served two three year terms as the Board Chair of the Canadian Psychiatric Association. He has served on a number of committees for the Canadian Institutes for Health Information, the Mental Health Commission of Canada, the Royal College of Physicians and Surgeons of Canada and the International Early Psychosis Association.