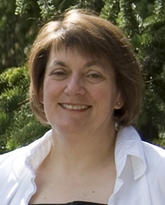 Deborah Dewey
Professor
Paediatrics
Associate Member
Hotchkiss Brain Institute
Research and teaching
Research activities
Neurodevelopmental and mental health disorders often co-occur. My research focuses on the neurobiology and genetics of co-occurring neurodevelopmental disorders, and the role that the prenatal environment plays in children's physical health and neurodevelopment. My research program is examining:
brain structure and function in typically developing children and children with neurodevelopmental disorders including developmental coordination disorder, attention deficit/hyperactivity disorder, and autism spectrum disorder.
the genetic basis genes of developmental coordination disorder and co-occurring disorders including attention deficit/hyperactivity disorder.
the effects of prenatal and early childhood exposures (i.e., neurotoxicants, maternal nutrition, maternal mental health, maternal HIV) on children's brains, cognitive development, behaviour and mental health in Canada and Tanzania.
the role of prenatal and perinatal events such as maternal depression, place of birth (home versus health facility in Tanzania) and being born too early on children's health and neurodevelopment.
I also collaborate with colleagues on research examining: a) the effect of caffeine for apnea of prematurity on outcomes of children born preterm; b) language, motor and structural brain development in preschool children; c) melatonin treatment for post-concussive syndrome, and d) psychosocial adjustment in pediatric cancer survivors and children with type 1 diabetes.