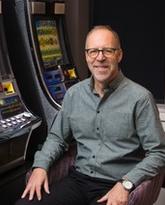 David Hodgins
Professor
Psychology
Associate Member
Hotchkiss Brain Institute
Research and teaching
Research areas
Mental Health
clinical trials
addiction
gambling
psychology
Research activities
I am associated with the Program of Clinical Psychology as a core faculty. This accredited program provides doctoral level training in clinical psychology using a scientist - practitioner model. My research is focused on a number of aspects of addiction including understanding the process of recovery from gambling and substance abuse addictions. This line of research includes treatment research exploring the mechanisms underlying brief motivational treatments for gambling problems as well as applied research focusing on increasing treatment-seeking among affected individuals.
In addition, I am interested in understanding the functional relationship between addiction and other mental health comorbidities (e.g., depression and alcohol disorders, behavioural addictions).
Finally, I am involved in a large-scale provincial longitudinal project tracking individual and environmental factors that influence gambling and problem gambling.