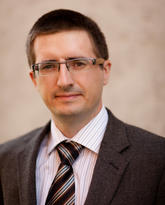 Dallas Seitz
Associate Professor
Department of Psychiatry
President
Canadian Academy of Geriatric Psychiatry
Full Member
Hotchkiss Brain Institute
M.D. (Doctor of Medicine)
Ph.D. (Doctor of Philosophy)
FRCPC
Certification in Problem Solving Therapy and Certification as Problem Solving Therapy Trainer
University of California San Francisco Problem Solving Therapy Centre, 2014
Research and teaching
Research areas
Dementia & Cognitive Disorders
Mental Health
dementia
Geriatric Mental Health
Research activities
My research activities include health services research related to dementia and other mental health conditions, knowledge translation in geriatric mental health, and assessment of the safety and efficacy of therapeutics used in the treatment of dementia and other mental disorders in late life. I have completed systematic reviews related to geriatric mental health including Cochrane reviews related to diagnostic test accuracy and interventions related to dementia, and systematic reviews and syntheses of pharmacological and non-pharmacological treatments for geriatric mental health conditions. I have also been involved in guideline development and implementation of best practices in geriatric mental health including educational programs for dementia care in primary care and long-term care settings.
I am currently co-chairing guidelines related to cannabis use disorders in older adults and cholinesterase inhibitor deprescribing. I have extensive experience using administrative healthcare databases for research purposes to examine factors related to quality of care in older adults and for health policy and planning purposes. I served at the Provincial Medical Lead for Dementia Capacity Planning in Ontario between 2015 – 2018 and helped develop a capacity planning framework that supported implementation of the Ontario Dementia Strategy.
I supervise undergraduate MSc, PhD and Post-doctoral fellows in epidemiology and neurosciences along with clinical trainees from family medicine, psychiatry and geriatric psychiatry.