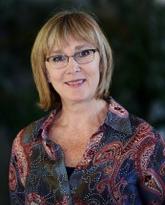 Anne Flynn
Professor
Kinesiology
Full Member
Hotchkiss Brain Institute
B.A. (Bachelor of Arts)
M.A. (Master of Arts)
Research and teaching
Research areas
Parkinson's Disease
Movement Disorders
Research activities
Anne Flynn has been involved in the Calgary dance community as a performer, teacher, artistic director, researcher, administrator, and Dance Education advocate. She is Professor of Dance at the University of Calgary, with a joint appointment in the Faculties of Arts and Kinesiology, and played a key role in the creation of their B.A. Dance degree, double degree in Dance and Kinesiology, and the newly created B.F.A. Dance. Her research on Canadian women in dance, multiculturalism and identity, and dance in health promotion and education has been presented and published internationally. She is Co-Editor with Lisa Doolittle of Dancing Bodies, Living Histories (Banff Centre Press, 2000) receiving the 2001Gertrude Lippincott Prize for their joint publication "Dancing in the Canadian Wasteland". The Social Sciences and Humanities Research Council of Canada (SSHRC) has funded their research. She is currently Co-Investigator on a national SSHRC partnership project (2013-2018) studying Arts for Social Change, and has developed a multi-organizational partnership to offer dance programs for people with Parkinson's, and for senior citizens living in Calgary's East Village community.
Dancing Parkinson's is a mixed method research study that began in 2013. Flynn and neuroscience collaborator Dr. AFra Foroud are examining the impact of participating in weekly dance classes specially designed by Flynn and artistic collaborator Vicki Adams Willis, Founder in Residence at Decidedly Jazz Danceworks. Willis and Flynn have developed a unique program open to people with Parkinson's, and their spouses, family or care partners.
Flynn has served on the boards of the Alberta Dance Alliance (President 1987-1990), Dance Connection Magazine (President 1991-96), Dancers' Studio West (President 2000-2004) and as an Advisory Board member for the Canadian Society for Dance Studies (2000-2011) and DanceCollectionDanse (2007-current). She was Chair of the Dance Department from 2002-2007, and has been Manager of Urban Dance Connect, a community-based initiative, since 2005.