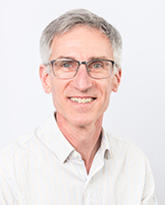 Andrew Braun
Full Professor
Physiology & Pharmacology
Associate Member
Hotchkiss Brain Institute
Research and teaching
Research activities
Research in Dr. Braun's laboratory focuses on the cellular mechanisms underlying endothelium-associated regulation of vascular smooth muscle contractility in resistance arteries and the roles of Ca2+ activated K+ channels in these processes. The endothelium is a rich source of vasoactive signals (e.g. nitric oxide, hyperpolarizing current) that dynamically control arterial diameter, and thus, blood pressure and blood flow in tissues, such as the brain. Three main classes of Ca2+ activated K+channels have been identified in the vascular wall, and are typically referred to as large, intermediate and small conductance channels (BK, IK and SK channels respectively) based on their biophysical properties. We have demonstrated that IK and SK channels in the endothelium are critical regulators of nitric oxide (NO) production and Ca2+ dynamics in the endothelium, and that BK channels are key targets for NO signaling in vascular smooth muscle. Our current research includes:
1) the modulation of smooth muscle BK-type channel activity by endothelium via the nitric oxide/cGMP signaling pathways associated with myogenic tone, 2) the mechanistic contributions of SK and IK channels to endothelial function, and
3) the pharmacologic manipulation of IK and SK channels to mitigate endothelial dysfunction and improve cardiovascular health in vivo.