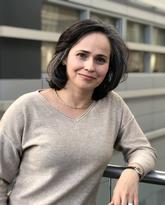 Iliana Ortega
Clinical Associate Professor
Psychiatry
Full Member
Hotchkiss Brain Institute
M.D. (Doctor of Medicine)
BCP (Board Certified in Psychiatry)
LMCC (Licentiate of the Medical Council of Canada)
Preferred method of communication
Administrative Assistant
Nancy Colp
Phone: 403.944.1298
Research and teaching
Research activities
Dr. Ortega is an Assistant Professor of Psychiatry with the Cumming School of Medicine, University of Calgary. She is a consultant for various outpatient clinics in Calgary.
Dr. Ortega is the Lead, Community Outreach and Education for The Mathison Centre for Mental Health Research & Education, and performs as Research Coordinator for the Child and Adolescent Subspecialty program.
Dr. Ortega's research interests lie in transdiagnostic work focused on complex cases with severe emotional dysregulation and suicidality in young people.
Biography
Dr. Ortega completed her training as a General Psychiatrist at the National Institute of Neurology and Neurosurgery in Mexico City; she then pursued a fellowship in International Psychiatry at Dalhousie University in Nova Scotia. In June 2017, she completed her Child and Adolescent Psychiatry training at the University of Calgary and right after that she joined as a staff member with the Division of Child and Adolescent Psychiatry.