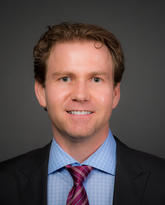 Alan McLuckie
Associate Professor
Social Work
Full Member
Hotchkiss Brain Institute
PhD, Social Work
University of Toronto, 2011
BA, Psychology,
University of Western Ontario, 2001
MSW (Specialization: Clinical Practice),
University of Calgary, 1998
BSW (Honors),
University of Western Ontario, 1997
Research and teaching
Research areas
Infant, child and youth mental health
neurodevelopmental and learning difficulties
vulnerable family coping
couple/family therapy
Research activities
Alan is currently working with several research teams exploring i) the current landscape of mental health programming for children 0-5 years and their families, ii) how school-based mental health programming impacts stigma in youth, iii) how socioeconomic and university program factors influence students' psychological distress levels, and iv) how Critical and Anti-oppressive approaches to social work are operationalized within direct practice settings. Alan also continues to examine family functioning and parenting stress in relation to childhood neuro-developmental disorders.
Biography
A graduate of the MSW program at U of C, Alan McLuckie joined the Faculty of Social Work as an Assistant Professor in 2014. Prior to joining the Faculty Alan was an Assistant Professor with the Department of Psychiatry at Dalhousie University and was the Advanced Practice Leader for Mental Health and Addictions Services at the IWK Health Center in Halifax, Nova Scotia, where he was responsible for family therapy training and programming. Alan maintains an affiliation with Dalhousie University as an Adjunct Professor with the Department of Psychiatry. Alan is an experienced mental health therapist specializing in individual and family-based psychosocial treatments for children, youth and families affected by mental health, neuro-developmental and learning difficulties. His clinical practice also involves supervision and training related to a range of psychosocial interventions including couple & family therapy, child & play therapy. His area of research compliments his direct clinical practice and teaching interests focusing on infant, child and youth mental health, parenting stress, family wellness and stigma.
Awards
2018 Alberta College of Social Workers
Clinical Social Work Practice Award. Provincial award for outstanding contribution to the social work profession.
2016 University of Calgary, Department of Psychiatry
Awarded the Dr. Keith Pearce Award for creativity and innovation in service delivery as a member of the ACEs working group with Alberta Health Services' Child & Adolescent Addictions and Mental Health & Psychiatry Programs.
2015 University of Calgary
Recipient of the campus-wide Teaching Excellence Award for excellence in undergraduate instruction as determined by students.
Recipient of the Faculty of Social Work Graduate Teaching Excellence Award.
2012 Dalhousie University
Recipient of the 2012 Above and Beyond Award for teaching excellence within the Department of Psychiatry.