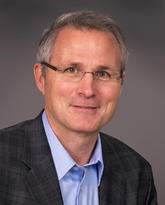 Willem (Winne) H Meeuwisse
Professor
Faculty of Kinesiology
Emeritus Member
Hotchkiss Brain Institute
Research and teaching
Research activities
Specialty: Dr. Meeuwisse is a physician with a clinical practice specializing in sport medicine. His research field is the epidemiology of sport injury; specifically injury prevention and concussion.

Current Work: Dr. Meeuwisse is engaged in population-based research on sport health screening, risk analysis, injury prediction and prevention, and is Co-Chair of the Sport Injury Prevention Research Centre in the Faculty of Kinesiology at the University of Calgary. His injury prevention focus is on Concussion in Sport and is the Leader of the Brain Injury Initiative of the Hotchkiss Brain Institute.

Desired Outcome: To enable individuals to remain active and healthy while participating in sport at a low risk of injury.
Biography
He is a Co-Chair of the 4th International Consensus Conference on Concussion in Sport, the Chair of the National Hockey League Health Management Panel and a member of the NHL Concussion Working Group. He is the Director of Sport Medicine for the Canadian Sport Centre Calgary, and a Member of the Injury Surveillance Research Team for the International Olympic Committee. He also serves as an Associate Editor of the BJSM Injury Prevention and Health Protection journal.